Publications Board
The Wabash Center Publications Board oversees its peer-reviewed journal, Teaching Theology & Religion; Book reviews and Blogs published online in Reflective Teaching; and all social media work.  Current members of the Publications Board are pictured below.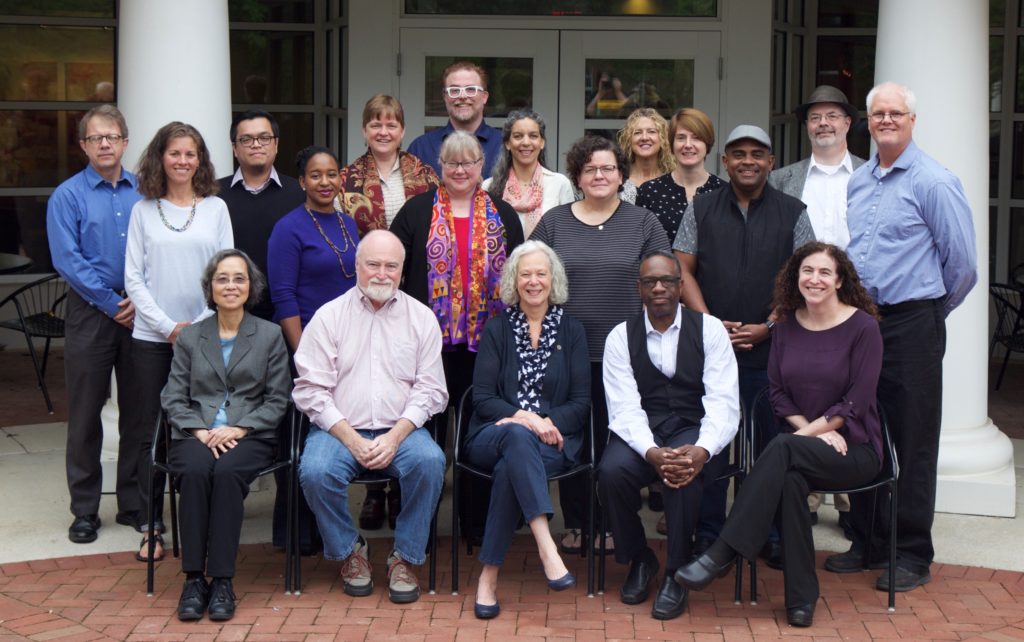 Publications Board Meeting
April 2017
Front Row: Kwok Pui Lan (Episcopal Divinity School), Gene Gallagher (Connecticut College), Dena Pence (Wabash Center), Tim Lake (Wabash Center), Joanne Robinson (University of North Carolina-Charlotte).
Second Row: Molly Bassett (Georgia State University) Nyasha Junior, (Temple University), Mary Hess (Luther Seminary), Karen Myers (Wabash Center), Ralph Watkins (Columbia Theological Seminary), Tom Pearson (Wabash Center).
Third Row: Paul Myhre (Wabash Center), Martin Tran Nguyen (Fairfield University), Lisa Hess (United Theological Seminary), Haddon KIme (Kime Media), Andrea White (Union Theological Seminary, NY) Maureen O'Connell (LaSalle University) Jamie Clark-Soles (Perkins School of Theology, SMU) A.K. M. Adam (University of Oxford).