2019-2020
Summer Workshops
All applications are closed for currently enrolled workshops and colloquies.
Information for Workshop Participants

The Wabash Center is funded on 3-year grant cycles. Based on past history we can anticipate certain patterns in our programming going forward.

See a complete list of Wabash workshops, colloquies, and conferences with a group photo and list of participants.
2020-2021
Summer Workshops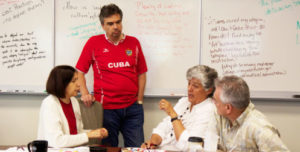 Latinx Religion Faculty in Universities, Colleges, and Theological Schools