Amir Hussain's Web Page
Department of Religious Studies
California State University, Northridge

Page created on October 5, 1999
Last updated on August 14, 2003

---
---
---
"Every year is World Hunger Year until we end world hunger"
Links about hunger
---
Greetings and welcome to my Web Page. I am a member of the Department of Religious Studies at California State University, Northridge (CSUN). My own area of research is on the study of Islam, specifically contemporary Muslim societies in North America. My PhD dissertation was on Muslim communities in Toronto. In addition to my teaching duties, I have been asked to develop/coordinate a program in Islamic Studies within the department. As someone from a working class background, I am also a proud member of our faculty union, the Northridge chapter of the California Faculty Association (CFA).
---
Contact Information: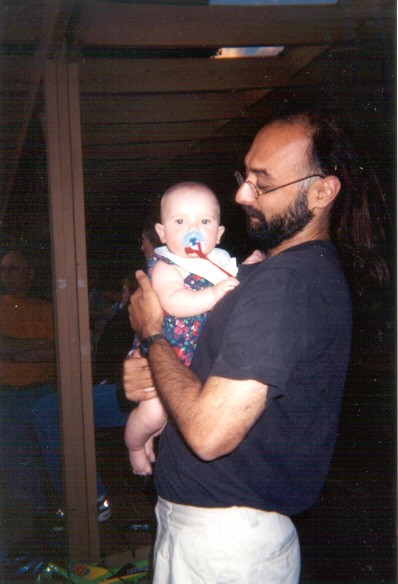 Department Office: Faculty Office Building, Room 234

Telephone: (818) 677-2741

Fax: (818) 677-3985

Mailing Address:

Amir Hussain
Department of Religious Studies, #8316
California State University, Northridge
18111 Nordhoff Street
Northridge, CA 91330-8316
U.S.A.


Email: amir.hussain@csun.edu


The photograph to the right is me with my friend Miriam at the Naramata Centre.
---
Teaching:
I teach the following courses in the Fall 2003 Semester:
---
In past semesters, I have taught the following courses:
---
The Study of Islam at CSUN:
---
More About Me:
---