The Wabash Center
---
Latest Updates to Website
UPDATED 25 September 2018
Featured Grant
---
Claremont School of Theology
Teaching and Learning Consultation for Mid-Career Asian/Asian North American Religion and Theology Faculty

Click to continue »
About Wabash Grants »
Call for Papers
---
Deadline: 1 November 2018
"The Pedagogy of Hybrid and Intensive Courses"
2000 word overview of the challenges and opportunities of a "non-traditional" course structure.  Click to continue »
Latest Blog Posts
---
No Matter How Small: A Lesson From Whoville

-

"Grab him!" they shouted. "And cage the big dope! Lasso his stomach with ten miles of rope! Tie the knots tight so he'll never shake loose! Then dunk that dumb […]

Experiential Design for Online Courses

-

In a recent study, my research group at Harding University explored how a person's learning context and personal experiences contribute to learning in an online course (Westbrook, McGaughy, and McDonald, […]
Latest Syllabi
---
Religion and Anthropology

Methodological and conceptual issues that arise in studying New Religious Movements (NRMs)…

Bible

Key examples of biblical traditions and critical discussions of their place in Western culture…

Classical Civilization and Literature

Takes a comparative thematic approach to reading across the three scriptures of the Abrahamic traditions . . .
Our Journal: Teaching Theology & Religion (TTR)
---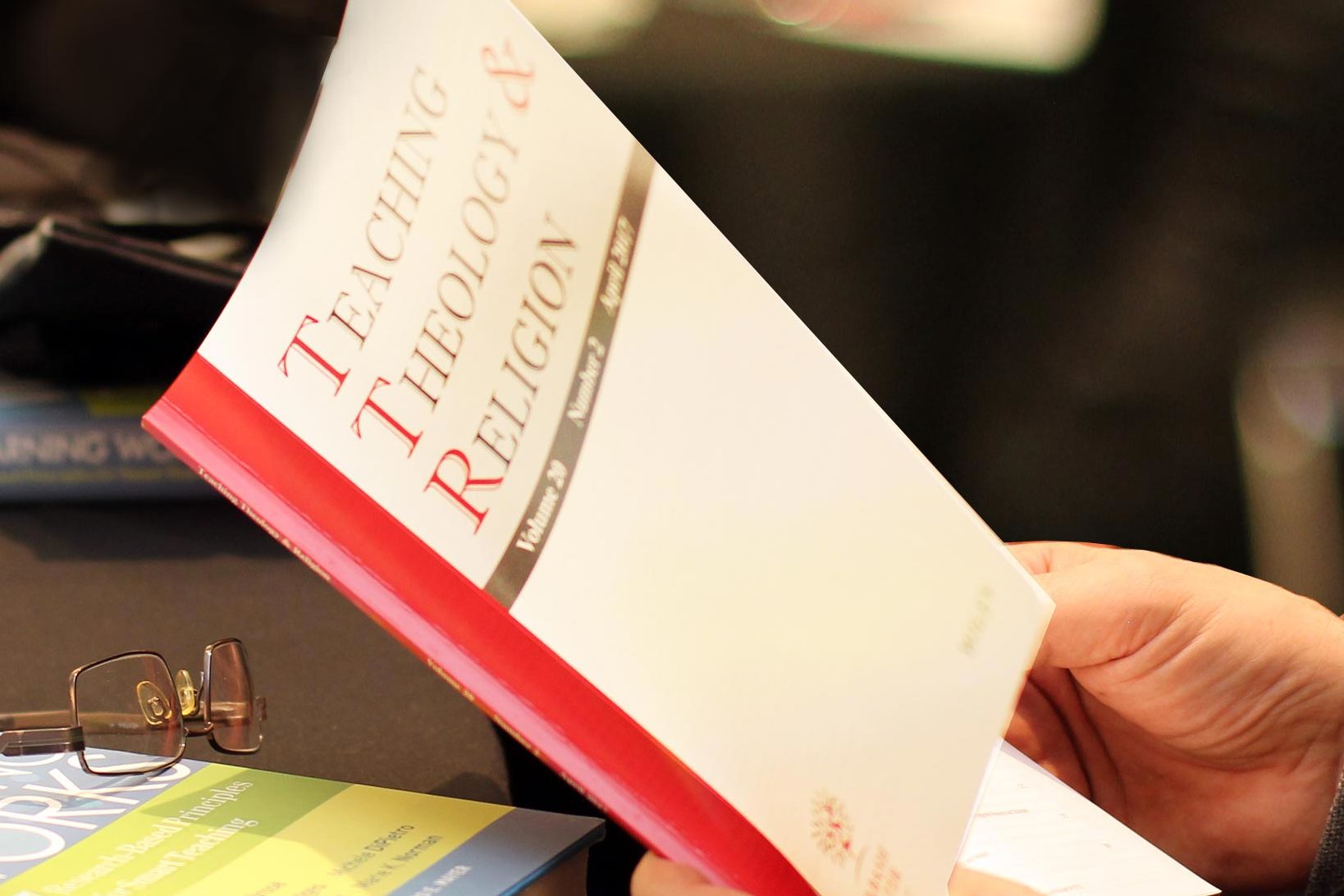 The Wabash Center's international peer-reviewed journal on teaching is published by Wiley.
Teaching Theology & Religion (TTR) sustains an international discourse among faculty members about teaching and learning in the various sub-disciplines in the study of religion in higher education.