The Wabash Center
---
Dialogue On Teaching Podcast
---
Dialogue on Teaching, hosted by Nancy Lynne Westfield, Ph.D., is the monthly podcast of The Wabash Center for Teaching and Learning in Theology and Religion. Amplifying the Wabash Center's mission, the podcast focuses upon issues of teaching and learning in theology and religion within colleges, universities and seminaries. The podcast series will feature dialogues with faculty teaching in a wide range of institutional contexts. The conversation will illumine the teaching life.
Introducing Dr. Nancy Lynne Westfield, New Director of the Wabash Center
---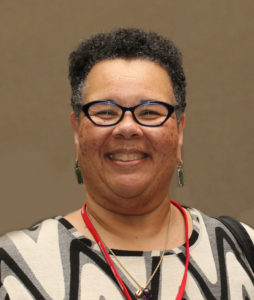 Please join us in welcoming the Wabash Center's new Director, Dr. Nancy Lynne Westfield. She officially began her tenure as the Director of the Wabash Center for Teaching and Learning in Theology and Religion on January 1st. If you would like to send a word of welcome to Dr. Westfield, please send it to:
westfiel@wabash.edu
The monthly blog provides updates on the Wabash Center's doings and happenings. As well, it is a space where Lynne shares her insights, commentary, and opinion on issues of teaching, learning, and justice in theology and religion.  This blog is meant to be evocative, even provocative. You are welcome to use her blog entries to spark dialogue in your classrooms, among your faculty and with your administrators. 
Featured Video Series
---
The "I" That Teaches
A new video project that invites senior scholars to talk about their teaching lives.   Click to continue »
Latest Blog Posts
---
Teaching in the Time of Coronavirus

-

We live in a world that tries to manage risk, to assess whether this decision or that decision is more or less risky, better or worse for the long term […]

Online Classrooms as Porous Spaces

-

When we first move into online classroom spaces, we often miss the dynamic energy of gathered bodies in a familiar location. We lose the immediate gratification of watching in real […]
The Wabash Center Journal on Teaching
---

The Wabash Center's new open access online journal on teaching
Sustains our leadership established by 21 years of editing Teaching Theology & Religion (published by Wiley). Inaugural issue scheduled for January 2020. Submit Now!