Wabash Center History
The Wabash Center for Teaching and Learning in Theology and Religion grew out of a conference hosted by Wabash College at the request of the Religion Division of Lilly Endowment Inc.
Some fifty scholars invited by Lilly Endowment and Wabash College, along with Craig Dykstra and the staff of the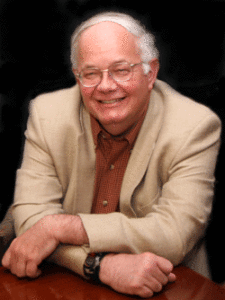 Religion Division, met for three days in March 1995 to propose ways to improve teaching and learning in theology and religion. At the conclusion of the meeting, Raymond Brady Williams prepared a summary of the discussion for Craig Dykstra and proposed a structure of activities for an initiative to improve teaching and learning. He concluded by making a tentative suggestion that some of the activities could be undertaken through a center at Wabash College.
Further discussions led to a planning grant and the first implementation grant that established the Wabash Center for Teaching and Learning in Theology and Religion in 1995. President Andrew Ford designated Hovey Cottage, an 1830s building on the Wabash campus, as home for the Center. Raymond Brady Williams was the founding director of the Center.
Lucinda Huffaker joined the Center as associated director in 1997 and became director in 2002. Lilly Endowment has provided two subsequent implementation grants in support of the Center.

Blackwell Publishers initiated conversations with the Wabash Center about plans to publish a new journal on teaching in religion. An exploratory conversation was held at the Annual Meeting of the American Academy of Religion/Society of Biblical Literature in Philadelphia in 1995. Subsequent discussions led to an agreement between Blackwell Publishers and Wabash College and to the inaugural issue of the journal Teaching Theology and Religion in February 1998. Raymond Brady Williams and Judith A. Berling served as founding editors.