The Wabash Center is committed to providing a hospitable environment for sustained conversation about good teaching. We have learned that our programs are most effective when a particular tone and community have been established in a workshop or colloquy. Therefore, we pay particular attention to the dynamics by which a group of participants is transformed into a workshop/colloquy community. We have developed this statement to emphasize and make explicit the importance of this aspect of our programming and to solicit your assent to these principles if you are selected.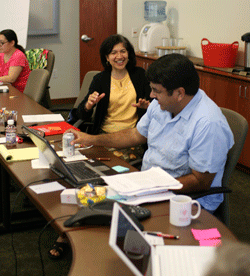 The sustained conversation and quality of community fostered by our workshops and colloquies begins with the opening meeting, develops in day and evening sessions as well as during social occasions, and culminates in the closing events on the last day. The social connections made between sessions and after hours are often as important as the structured interactions that take place during workshop and colloquy sessions.
Therefore it is important that you attend and participate in every session from beginning to end, and make the time and emotional commitment to engage in the life of the group. We have found that late arrivals and early departures, as well as the presence of friends or accompanying family, distract participants' focus thereby detracting from their immersion in the nascent community and compromising the goals of the workshop/colloquy for everyone. Thus we encourage full participation of every participant, from beginning to end of each session, and discourage any family members or friends from accompanying workshop or colloquy participants to campus.
That said, we recognize that there can be unforeseen or unique circumstances that draw your attention and presence from the workshop/colloquy community, such as the needs of an infant, the sudden illness of a close friend or family member, or some unforeseen scheduling conflict. When these extenuating circumstances arise, please contact the Director of the Wabash Center immediately. And if you have any special needs or require specific arrangements, please make those known to us at your earliest opportunity and we will make every effort to accommodate them. Our facilities do impose certain limitations. For example, we are unable to provide lodging for a child over 6 months old, childcare, or meals for non-participants. If conflicting plans or a family emergency inhibit your full participation in group activities, you may need to withdraw from the workshop/colloquy. However, should this occur, we would encourage you to apply for a future workshop or colloquy. We remain committed to doing whatever we can to enable every qualified person to participate in our programs.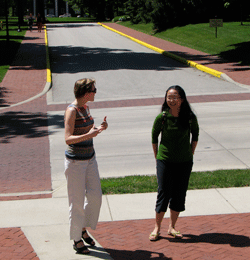 Links
Wabash Center Offices
505 South Grant Ave
Crawfordsviille, IN 47933
800-655-7117
Wabash Center Guest Lodging
Trippet Hall
410 West Wabash Ave.
Crawfordsville, IN 47933
Reception Desk: 765-361-6490