2000-01 Colloquy on Teaching Biblical Hebrew
Dates
July 26- August 1, 2000 – First Session at Princeton Theological Seminary
July 5-11, 2001 – Second Session at Wabash College
Conveners:
Leong Seow, Princeton Theological Seminary
Raymond B. Williams, Wabash Center

Goals:
To learn from each other the best ways to teach biblical Hebrew, including key issues, helpful strategies, important goals, and best practices
To produce a handbook or other instructive materials for other scholars teaching biblical Hebrew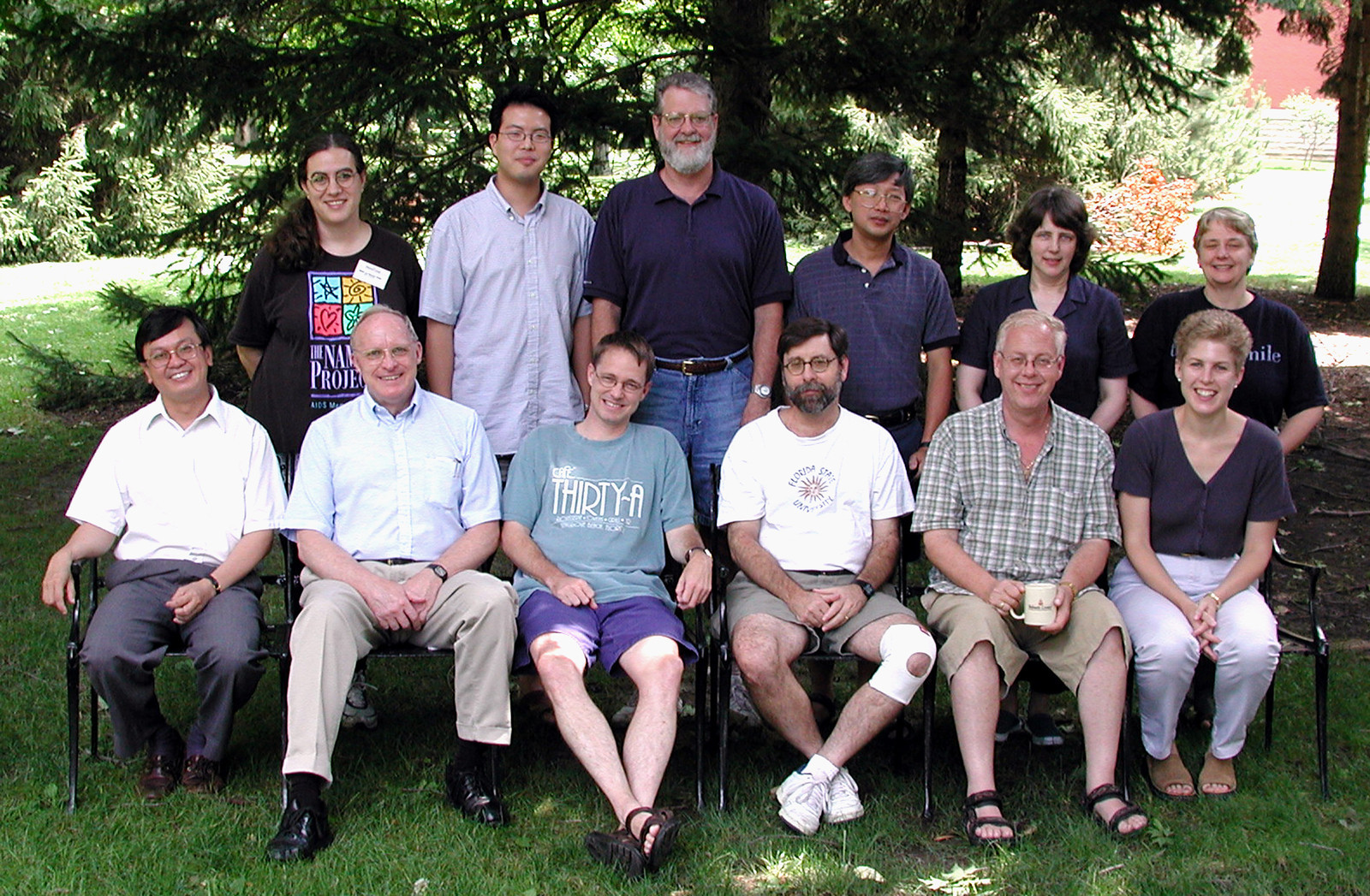 Front Row (left to right): *Leong Seow (Princeton Theological Seminary), *Raymond Williams (Wabash Center), F.W. "Chip" Dobbs-Allsopp (Princeton Theological Seminary), David Levenson (Florida State University), Gordon Hamilton (Huron College Faculty of Theology), Christine Yoder (Columbia Theological Seminary).
Second Row: Elizabeth LaRocca-Pitts (Duke Divinity School), J.P. Kang (Union – PSCE), Mark Throntveit (Luther Seminary), Jeffery Kuan (Pacific School of Religion), Pamela Scalise (Fuller Theological Seminary), Jo Ann Hackett (Harvard University).
Not Pictured: Vicki Hoffer (Yale Divinity School), Benjamin Sommer (Northwestern University), Neal Walls (Candler School of Theology), Wyn Wright (Union Theological Seminary, NY).             
*leadership/staff