2002-03 Colloquy on Teaching and Learning for Mid-Career Theological School Faculty
Dates
June 5-11, 2002 – First Summer Session at Wabash College
January 24-26, 2003 – Winter Session at Scottsdale, AZ
June 5-10, 2003 – Second Summer Session at Wabash College
Leadership Team
David Carr, Union Theological Seminary, New York-Director
Serene Jones, Yale Divinity School
Joretta L. Marshall, Eden Theological Seminary
Lucinda Huffaker, Wabash Center

Goals:
To support excellence in teaching and mentoring of teaching for faculty on the other side of the tenure process;
To provide opportunity and resources for participants to develop self-selected projects related to teaching and learning in their courses;
To discover ways teaching and ongoing research can be mutually supportive enterprises;
To provide an occasion for theological school faculty to reflect together on the theology of teaching;
To help mid-career faculty strategize about ways they can support and cultivate their own and others' vocations as teachers;
To develop projects that will encourage excellence in teaching in participants' schools and broader academic settings.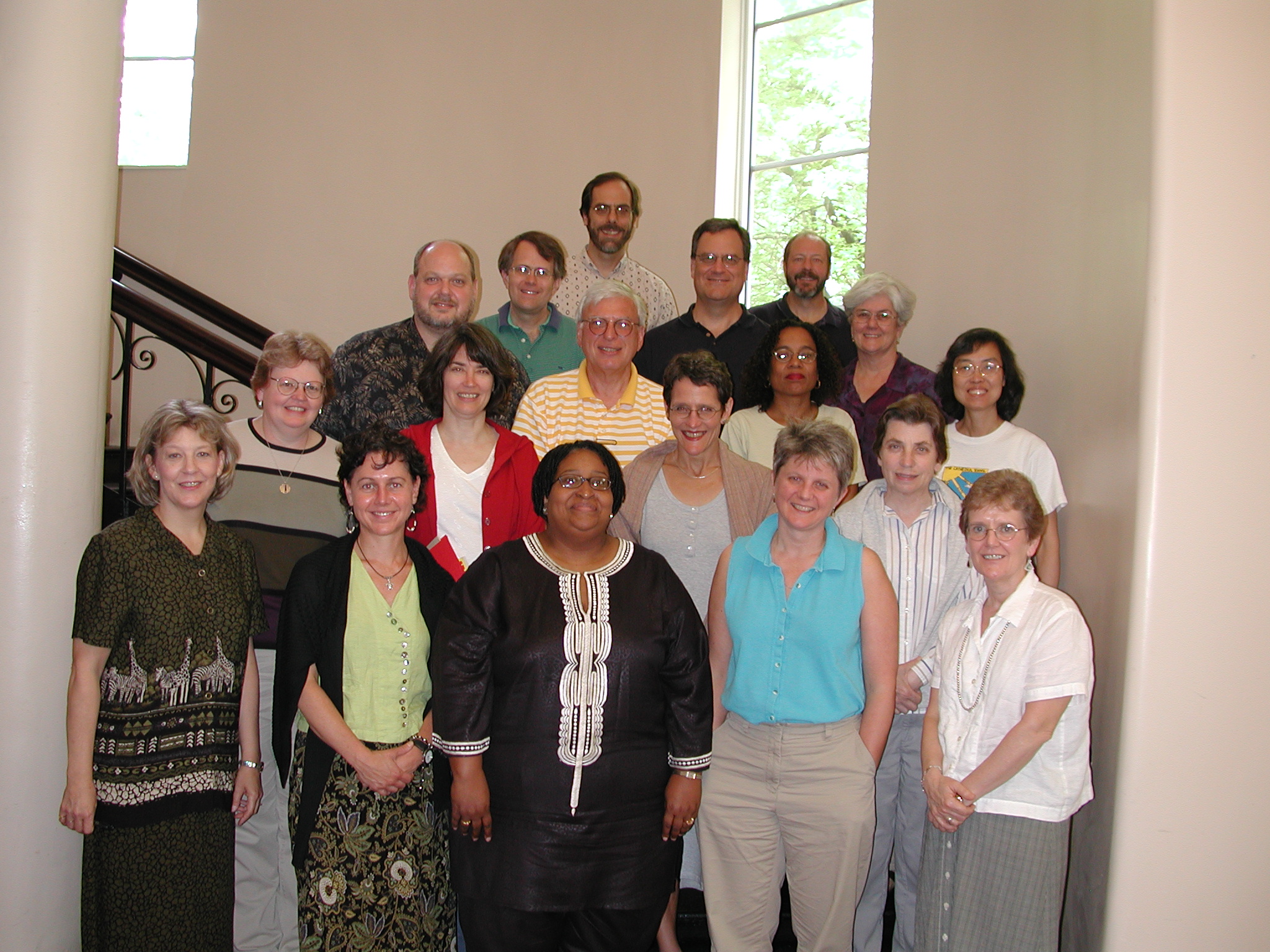 Front Row (left to right): *Lucinda Huffaker (Wabash Center), *Serene Jones (Yale Divinity School), Marcia Riggs (Columbia Theological Seminary), Laurel Schneider (Chicago Theological Seminary), Nancy Ramsay (Louisville Presbyterian Theological Seminary).
Second Row: *Joretta Marshall (Eden Theological Seminary), Esther Menn (Lutheran School of Theology at Chicago), Martha Stortz (Pacific Lutheran Theological Seminary), Barbara Green (Dominican School of Philosophy and Theology).
Third Row: Steve Delamarter (George Fox Evangelical Seminary), Richard Valantasis (Iliff School of Theology), Karen Baker-Fletcher (Perkins School of Theology), Kwok Pui Lan (Episcopal Divinity School).
Fourth Row: William Brown (Union – PSCE), Thomas Frank (Candler School of Theology), Toni Craven (Brite Divinity School).
Fifth Row: *David Carr (Union Theological Seminary, NY), Gary Simpson (Luther Seminary).
Not Pictured: Sandra Dixon (University of Denver).
* leadership/staff