2006-07 Workshop on Teaching and Learning for Pre-Tenure Religion Faculty at Colleges and Universities
Dates
July 25-31, 2006 – First Summer Session at Wabash College
January 12-14, 2007 – Winter Session at Mustang Island
July 16-21, 2007 – Second Summer Session at Wabash College
Leadership Team
Carolyn Jones Medine, University of Georgia, Director
Joseph Favazza, Stonehill College
Charles Hallisey, University of Wisconsin, Madison
Tina Pippin, Agnes Scott College
Thomas Pearson, Wabash Center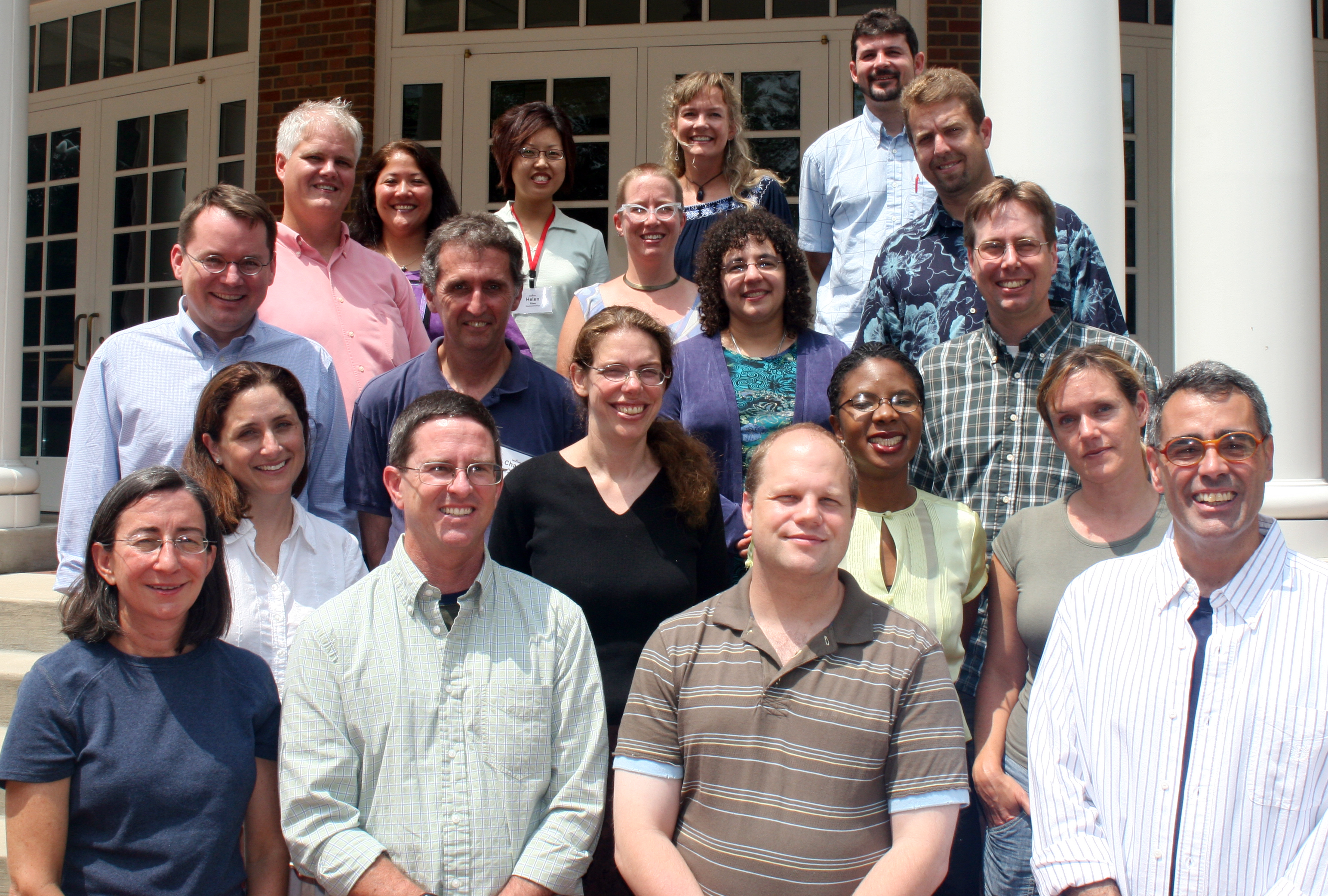 Front Row (left to right): *Tina Pippin (Agnes Scott College), Jeffrey Brackett (Ball State University), Clark Chilson (University of Pittsburgh), *Joseph Favazza (Stonehill College).
Second Row: Karen Derris (University of Redlands), Ellen Posman (Baldwin-Wallace College), Melanie Harris (Texas Christian University), Marianne Delaporte (Notre Dame de Namur University).
Third Row: Forrest Clingerman (Ohio Northern University), *Charles Hallisey (University of Wisconsin, Madison), *Carolyn Jones Medine (University of Georgia), Reid Locklin (Saint Michael's College–University of Toronto).
Fourth Row: *Thomas Pearson (Wabash Center), Erin Runions (Pomona College), Hans Wiersman (Augsburg College).
Fifth Row: Swasti Bhattacharyya (Buena Vista University), Helen Rhee (Westmont College), Melissa Stewart (Adrian College), Phil Wingeier-Rayo (Pfeiffer University).
* leadership/staff position.