2007-2008 Workshop on Teaching and Learning
for Pre-Tenure Religion Faculty at Colleges and Universities
Dates
July 24-30, 2007 – First Summer Session at Wabash College
January 24-27, 2008 – Winter Session at Mustang Island
June 17-22, 2008 – Second Summer Session at Wabash College
Leadership Team
Patricia O'Connell Killen, Pacific Lutheran University, Director
Eugene Gallagher, Connecticut College
Carolyn Jones Medine, University of Georgia
Arthur Sutherland, Loyola College in Maryland
Thomas Pearson, Wabash Center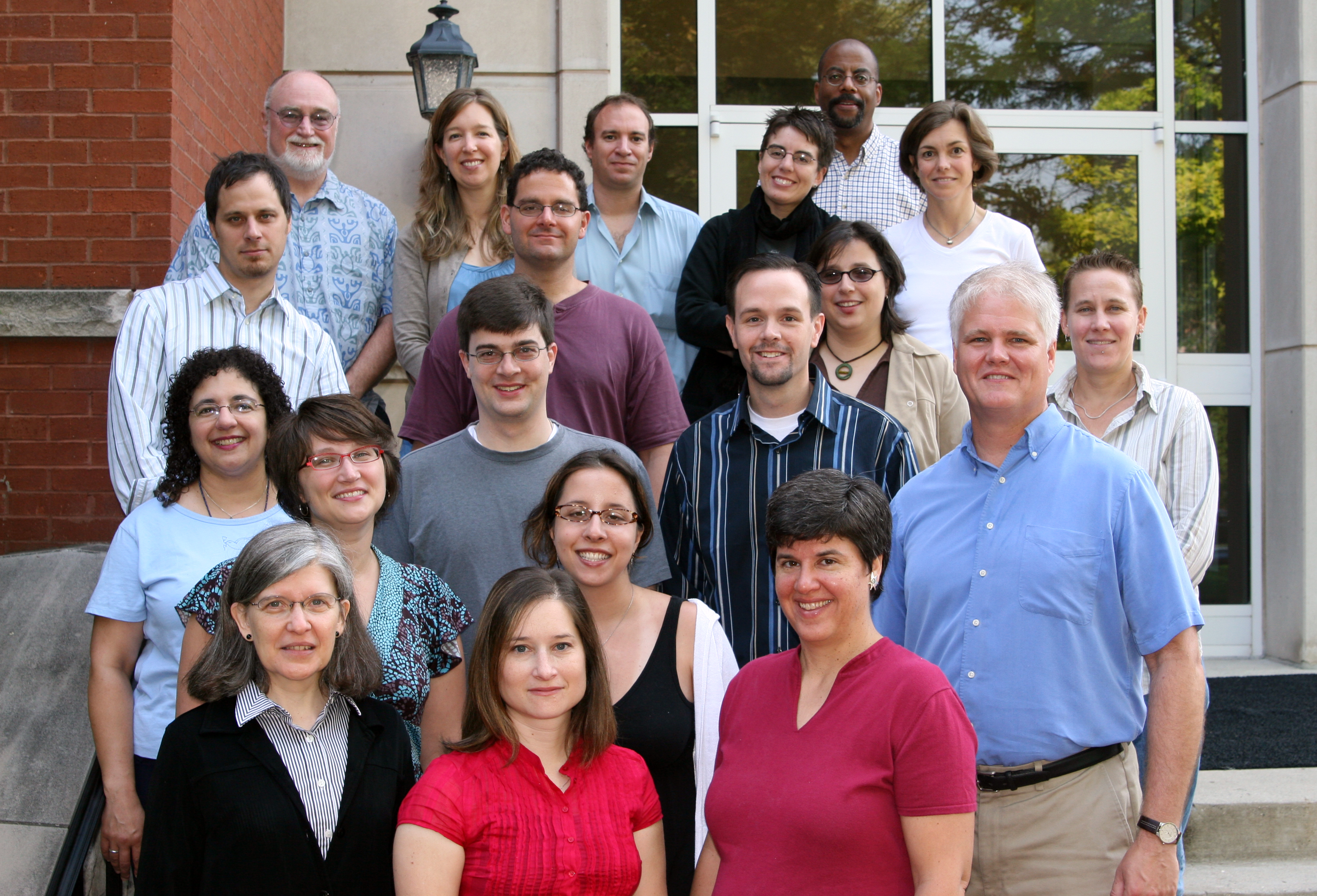 Front Row (left to right): *Patricia O'Connell Killen (Pacific Lutheran University), Jennifer Saunders (Denison University), Susan Marks (New College of Florida).
Second Row: Lynn Neal (Wake Forest University), Nora Rubel (Connecticut College), *Thomas Pearson (Wabash Center).
Third Row: *Carolyn Jones Medine (University of Georgia), Kevin O'Brien (Pacific Lutheran University), Michael Martin (Lubbock Christian University), Jennifer Harvey (Drake University).
Fourth Row: Chad Bauman (Butler University), Marc Pugliese (Bethune-Cookman College), Susan Prill (Juniata College).
Fifth Row: *Eugene Gallagher (Connecticut College), Kathryn Blanchard (Alma College), Cass Fisher (University of South Florida), Davina Lopez (Eckerd College), *Arthur Sutherland (Loyola College in Maryland), Suzanne Henderson (Salem College).
* leadership/staff