2008-09 Workshop on Teaching and Learning for
Pre-Tenure Religion Faculty at Colleges and Universities
Dates
July 8-14, 2008 – First Summer Session at Wabash College
Jan 22-25, 2009 – Winter Session at Mustang Island
June 10-15, 2009 – Second Summer Session at Wabash College
Leadership Team
Joseph Favazza, Director, Stonehill College
Bernadette McNary-Zak, Rhodes College
Fran Grace, University of Redlands
Charles Hallisey, Harvard Divinity School
Paul Myhre, Wabash Center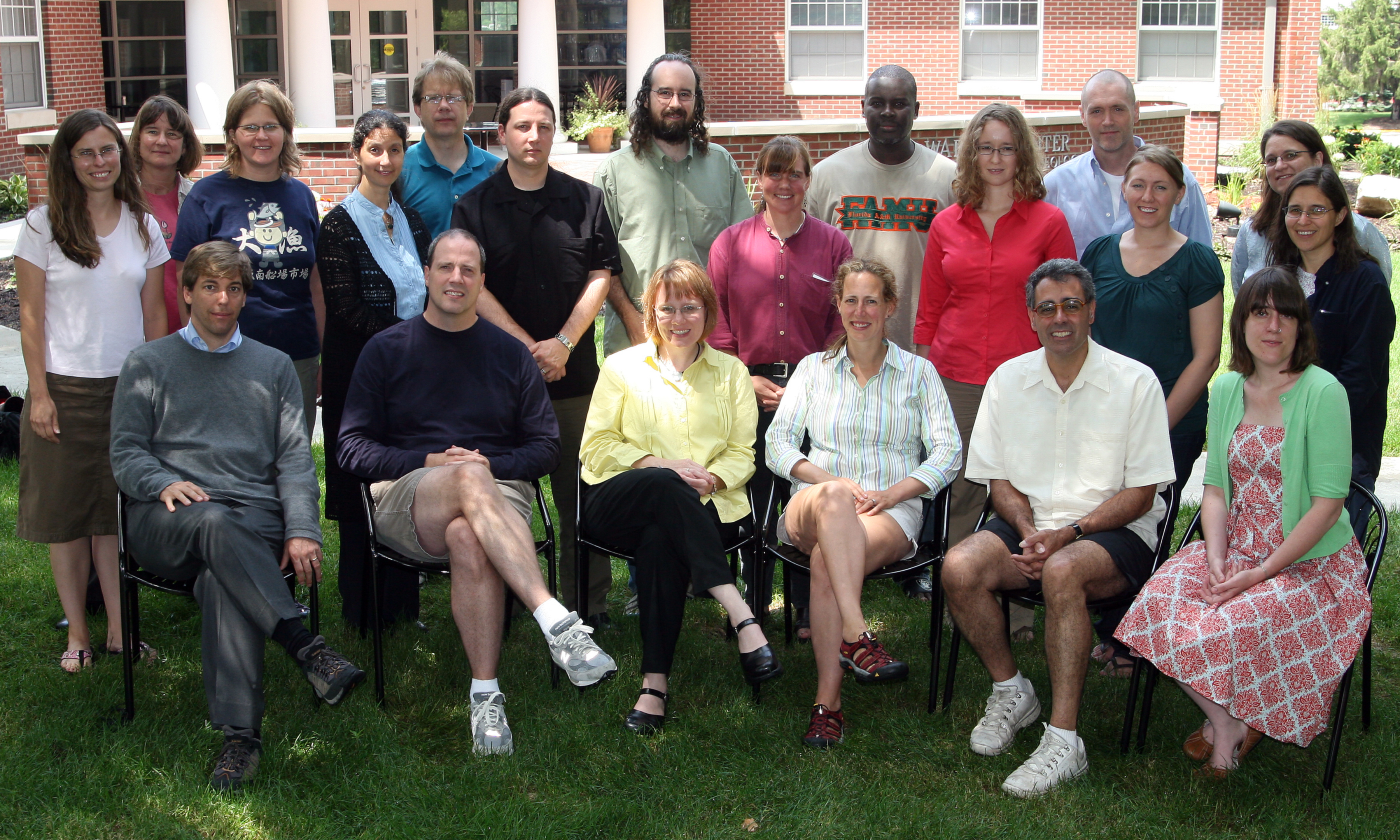 Front Row (left to right): John Nemec (University of Virginia), Donald Davis Jr. (University of Wisconsin, Madison), Amy Cottrill (Birmingham Southern College), Susan Bales Ridgely (University of Wisconsin, Oshkosh), *Joseph Favazza (Stonehill College), Kathryn Lofton (Princeton University).
Second Row: Kari Kloos (Regis University), Aana Vigen (Loyola University, Chicago), Meena Sharify-Funk (Wilfrid Laurier University), Louis Komjathy (Pacific Lutheran University),Jill DeTemple (Southern Methodist University), Caryn Reeder (Westmont College), Kristi Upson-Saia (Occidental College), *Bernadette McNary-Zak (Rhodes College).
Third Row: *Fran Grace (University of Redlands), *Paul Myhre (Wabash Center), Benjamin Zeller (Brevard College), Allezo Neville Owens (Florida A&M University), Mark Dennis (Texas Christian University), Rachel Wagner (Ithaca College).
* leadership /staff position.