2009-10 Workshop on Teaching and Learning for
Pre-Tenure Religion Faculty at Colleges and Universities
Dates
July 28 to August 3, 2009 – First Summer Session at Wabash College
January 21-24, 2010 – Winter Session at Mustang Island
June 9-14, 2010 – Second Summer Session at Wabash College
Leadership Team
Richard Ascough, Queen's University, Director
A. G. Miller, Oberlin College
Dianne Oliver, University of Evansville
Martha Reineke, University of Northern Iowa
Paul Myhre, Wabash Center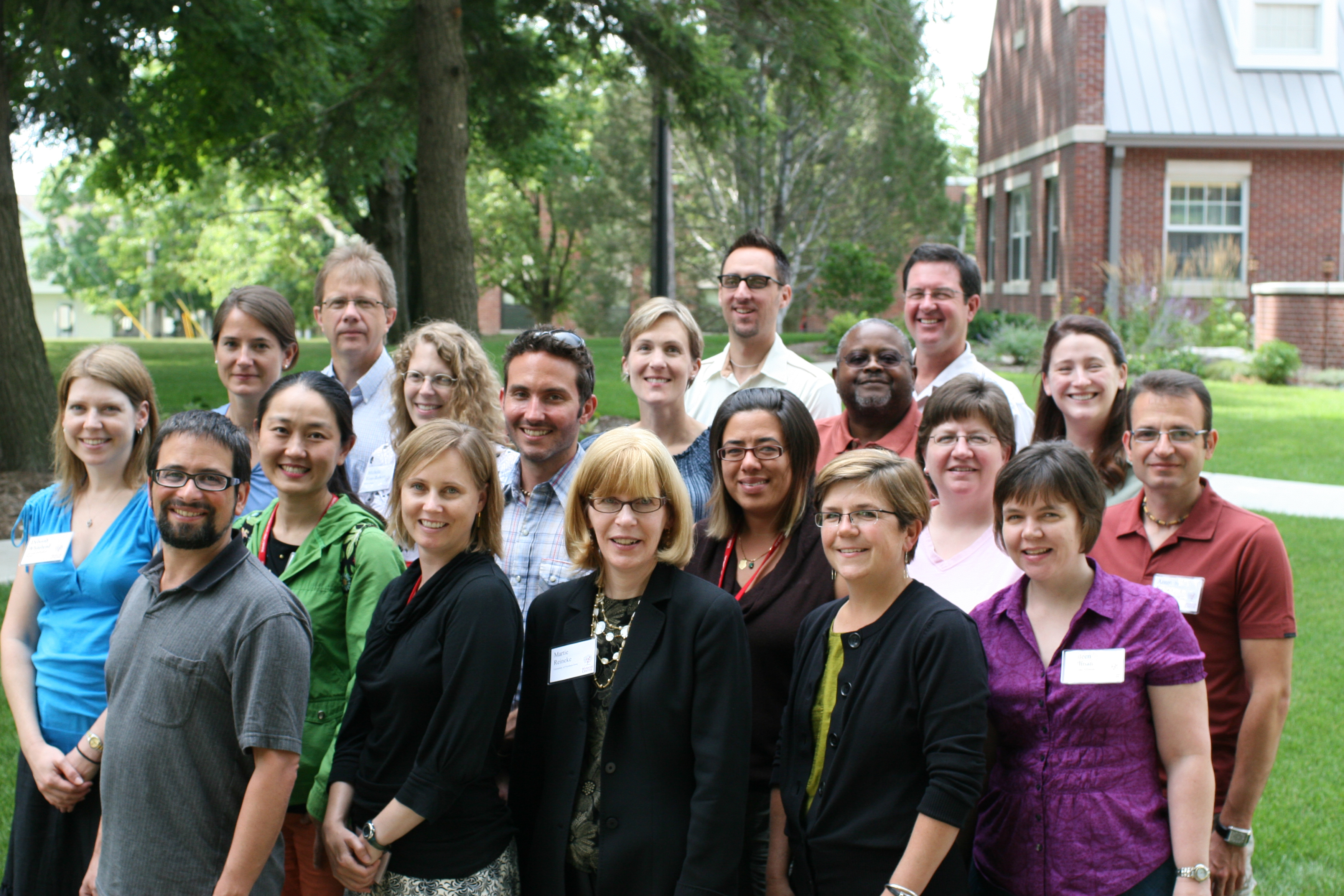 Front Row (left to right):  Abraham Zablocki (Agnes Scott College), Karline McLain (Bucknell University), *Martha Reineke (University of Northern Iowa), Lillian Larsen (University of Redlands), Colleen Cullinan (St. Catherine University). 
Second Row: Deborah Whitehead (University of Colorado, Boulder), Angela Harkins (Fairfield University), Whitney Bauman (Florida International University), Melissa Conroy (Muskingum College), *Dianne Oliver (University of Evansville), Antonios Finitsis (Pacific Lutheran University). 
Third Row:  Maureen O'Connell (Fordham University), Michelle Voss Roberts (Rhodes College), Sara Koenig (Seattle Pacific University), *A.G. Miller (Oberlin College), Sara Patterson (Hanover College). 
Fourth Row: *Paul Myhre (Wabash Center), Joseph Marchal (Ball State University), *Richard Ascough ( Queen's Theological College). *leadership/staff