2010-11 Teaching and Learning Workshop for
Pre-Tenure Theological School Faculty
Dates
July 5-10, 2010 – First Summer Session at Wabash College
January 20-23, 2011 – Winter Session at Mustang Island
June 20-25, 2011 – Second Summer Session at Wabash College
Leadership Team
Rolf Jacobson, Luther Seminary, Director
Joan Martin, Episcopal Divinity School
Fred Smith, Wesley Theological Seminary
Tracy Trothen, Queens University
Thomas Pearson, Wabash Center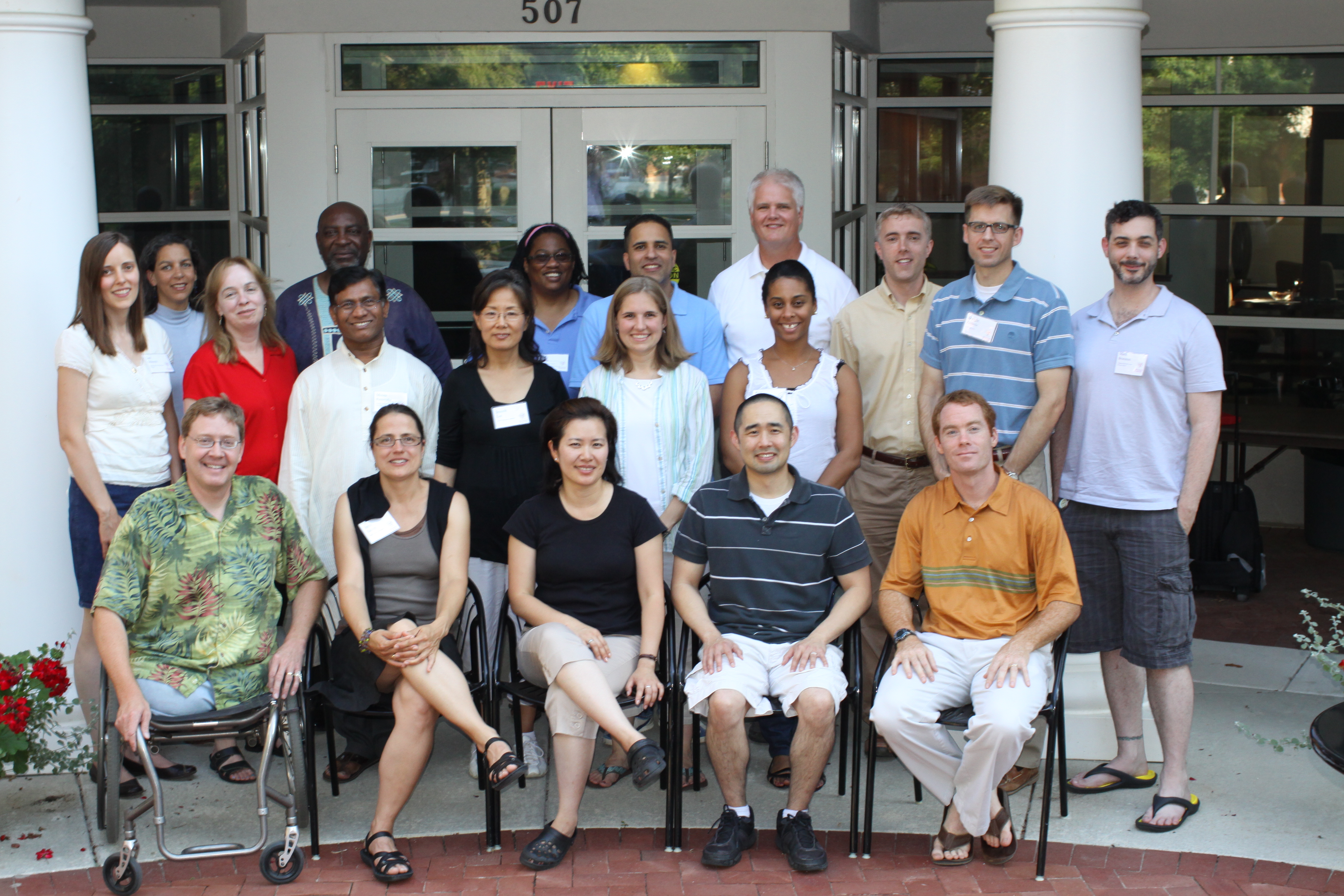 Front Row (left to right):  *Rolf Jacobson (Luther Seminary), Inese Radzins (Pacific School of Religion), Bo Karen Lee (Princeton Theological Seminary), Roger Nam (George Fox Evangelical Seminary), Randall Woodard (Saint Leo University).
Second Row:  Lea Schweitz (Lutheran School of Theology at Chicago), *Tracy Trothen (Queens University), Moses Penumaka (Pacific Lutheran Theological Seminary), Insook Lee (Hood Theological Seminary), Jessicah Duckworth (Wesley Theological Seminary), Keri Day (Brite Divinity School), Dwight Zschelle (Luther Seminary), Mark Brummitt (Colgate Rochester Crozer Divinity School).
Third Row: Andrea White (Candler School of Theology), *Fred Smith (Wesley Theological Seminary), *Joan Martin (Episcopal Divinity School), Angel Santiago-Vendrell (Memphis Theological Seminary), *Thomas Pearson (Wabash Center), Dominic Doyle (Boston College School of Theology and Ministry).
*leadership/staff