2011-12 Teaching and Learning Workshop for
Pre-Tenure Asian & Asian American Religion and Theology Faculty
Dates
July 18-23, 2011 – First Summer Session at Wabash College
January 26-29, 2012 – Winter Session at Mustang Island
June 25-30, 2012 – Second Summer Session at Wabash College
Leadership Team
Kwok Pui-Lan, Episcopal Divinity School (Director)
Zayn Kassam, Pomona College
Tat-siong Benny Liew, Pacific School of Religion
David K. Yoo, UCLA
Thomas Pearson, Wabash Center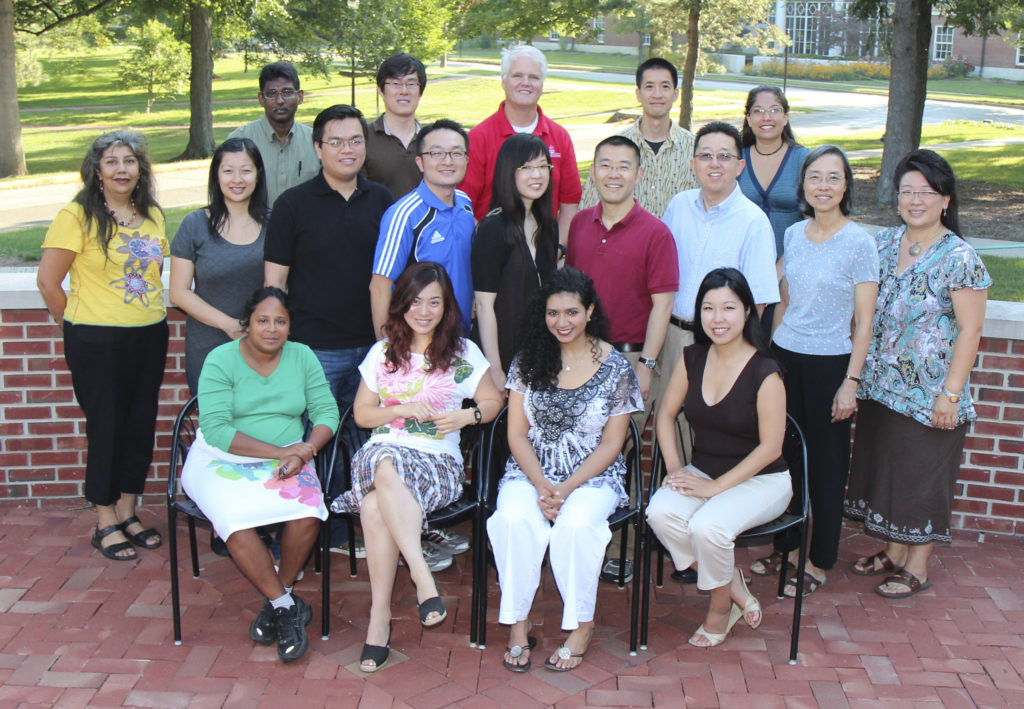 Front Row (left to right):  Himanee Gupta-Carlson (State University of New York Empire State College), Keun-Joo Christine Pae (Denison University), Aysha Hidayatullah (University of San Francisco), Karen Yonemoto (Claremont McKenna College). 
Second Row: *Zayn Kassam (Pomona College), Lily Vuong (Valdosta State University), Martin Nguyen (Fairfield University), Bo Lim (Seattle Pacific University), Courtney Goto (Boston University School of Theology), Patrick Cheng (Episcopal Divinity School), *David Yoo (UCLA), *Kwok Pui-Lan  (Episcopal Divinity School), Tamara Ho (University of California – Riverside). 
Third Row:  Peter Vethanayagamony (Lutheran School of Theology at Chicago), Simon Lee (Andover Newton Theological School), *Thomas Pearson (Wabash Center), *(Tat-siong Benny Liew (Pacific School of Religion), Andrea Jain (Indiana University-Purdue University Indianapolis).
*leadership/staff position