2011-12 Teaching and Learning Workshop for
Pre-Tenure Theological School Faculty
Dates
July 11-16, 2011 – First Summer Session at Wabash College
January 19-22, 2012 – Winter Session at Mustang Island
June 18-23, 2012 – Second Summer Session at Wabash College
Leadership Team
Theodore Hiebert, McCormick Theological Seminary (Director)
Michel Andraos, Catholic Theological Union
Loida Martell-Otero, Palmer Theological Seminary
Katherine Turpin, Iliff School of Theology
Paul O. Myhre, Wabash Center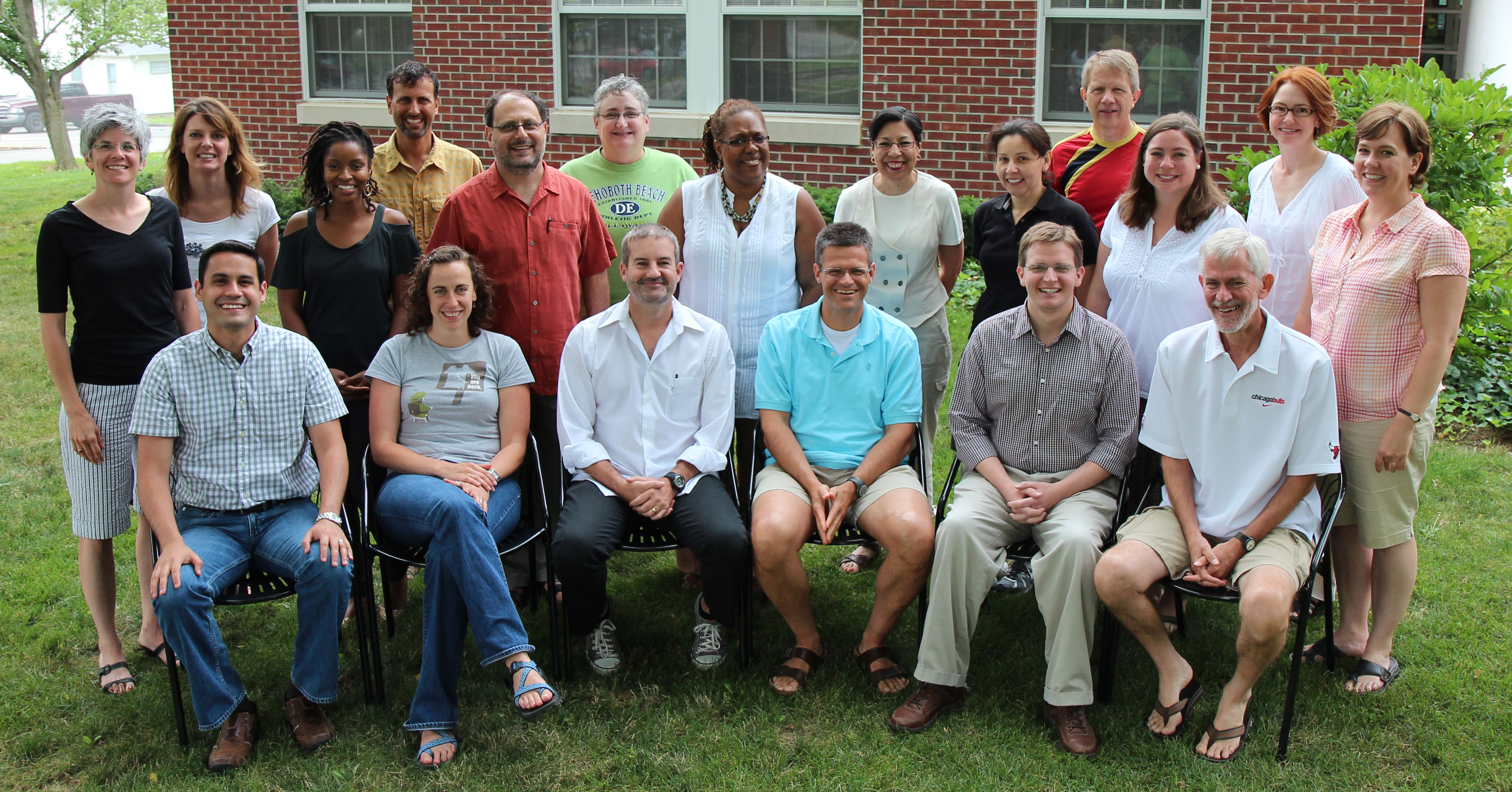 Front Row (left to right):  Eric Barreto (Luther Seminary), Mariam Kamell (Regent College), Lance Pape (Brite Divinity School), Garrett Galvin (Franciscan School of Theology), Andrew Davis (Seattle University), and *Theodore Hiebert (McCormick Theological Seminary). 
Second Row: Shauna Hannan (Lutheran Theological Southern Seminary), Anjulet Tucker (Boston University School of Theology), *Michel Andraos (Catholic Theological Union of Chicago), Veronice Miles (Wake Forest University Divinity School), *Loida Martell-Otero (Palmer Theological Seminary), Juana Laura Manzo (St. Mary's Seminary),  Mindy McGarrah Sharp (Phillips Theological Seminary), *Katherine Turpin (Iliff School of Theology). 
Third Row:  Amy Erickson (Iliff School of Theology), Robert Muthiah (School of Theology at Azusa Pacific University), Karyn Wiseman (Lutheran Theological Seminary at Philadelphia), *Paul Myhre (Wabash Center), Miriam Perkins (Emmanuel Christian Seminary).
*leadership/staff