2013-14 Teaching and Learning Colloquy on
Religious Commitments in the Undergraduate Classroom
Dates
June 10-15, 2013 – First Summer Session at Wabash College
February 6-9, 2014 – Winter Session at Mustang Island
June 16-21, 2014 – Second Summer Session at Wabash College
Leadership Team
Joseph Favazza, Stonehill College, Director
Georgia Frank, Colgate University
Charles Hallisey, Harvard University
Jane S. Webster, Barton College
Thomas Pearson, Wabash Center

Description
At first glance, it might seem odd that there should be a question about the place of religious commitments in undergraduate classes in religion and theology. But most teachers in undergraduate settings know first-hand the force of the question. Should we treat religious commitments differently from other personal commitments? Is their presence in the undergraduate classroom problematic or can they enrich learning?  How might teachers and students navigate personal religious commitments in the undergraduate classroom, and beyond?
This colloquy will examine the potential tensions and transformations that arise when religious commitments emerge in the classroom. We will develop teaching practices and critically reflect on the many contexts that motivate and shape our work as teachers. 
We will explore, as teachers at "mid-career," how our teaching has changed or remained the same regarding these dynamics. This colloquy will not presume any pre-existing solution or agreement on this issue. Nor do we assume that agreement will be reached by the end of our time together. Instead, the aim of the colloquy is to surface and analyze the many contours and ramifications of this issue and for colloquy participants to develop their own concrete teaching strategies to address religious commitments appropriately and effectively in their own specific teaching context.
Colloquy Goals

1. To form a learning community of reflective teachers rooted in conversation and cooperation

2. To develop teaching practices that foster conditions that address the:
place of religious commitments in learning
place for the transformation of religious commitments
contours of particular religious commitments in the context of many religious and non-religious commitments
nature of religious commitments in connection with other aspects of human life
nature of religious commitments in connection with just and compassionate institutions
3. To reflect on these teaching practices in the context of:
the formation of an educated person
student expectations
departmental and/or institutional mission
curriculum and course design
learning beyond the classroom
expectations of one's scholarly field
professional and personal identities of the teacher-scholar (past, present, and future)
the role of colleges/universities as institutions of civil society
Stipend
Participants will receive a stipend of $3,400 for full participation in the three sessions, plus local expenses and travel. We are limited in paying stipends to participants who are teaching in the U.S. under an H-1B visa.

Read More about Stipend Payments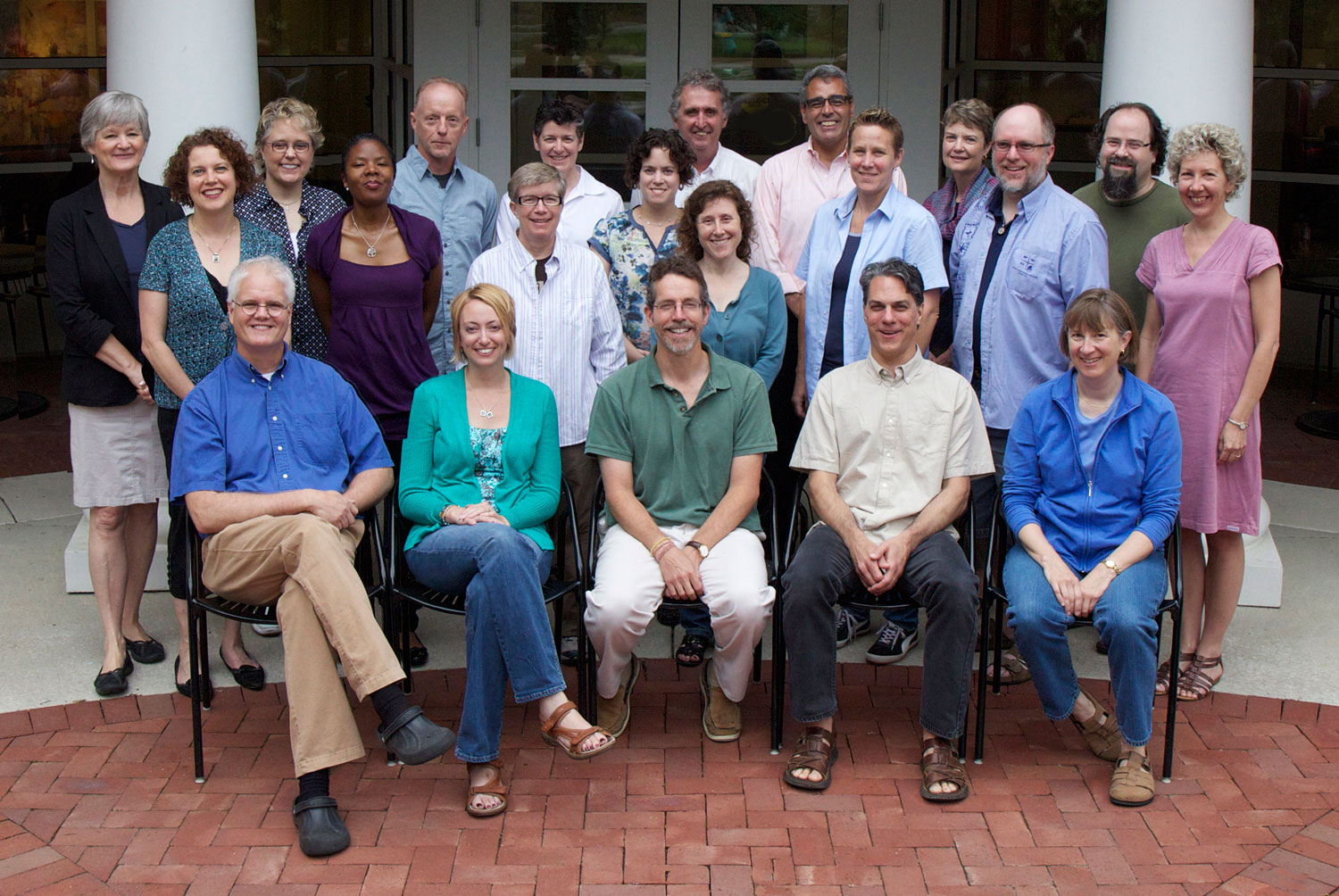 Front Row (left to right):  *Thomas Pearson (Wabash Center), Nicole Johnson (University of Mount Union), John Thompson (Christopher Newport University), S. Brent Rodriguez-Plate (Hamilton College), Jocelyn McWhirter (Albion College). 
Second Row: *Georgia Frank (Colgate University), Melanie Harris (Texas Christian University), Grace Burford (Prescott College), Fiona Black (Mount Allison University), Anita Houck (Saint Mary's College – Notre Dame), Jennifer Harvey (Drake University), Jonathan Lawrence (Cansius College), Karla Bohmbach (Susquehanna University). 
Third Row: *Jane Webster (Barton College), Mary Lowe (Augsburg College), Mark Graham (College of Wooster), Sidney Brown (Sewanee: The University of the South), *Charles Hallisey (Harvard University), Joseph Favazza (Stonehill College), Elna Solvang (Concordia College), Dean Johnson (West Chester University of Pennsylvania). 
*leadership/staff position