2014-15 Teaching and Learning Workshop for  Pre-Tenure Religion Faculty at Colleges and Universities
Dates
July 21-26, 2014 – First Summer Session at Wabash College
January 15-18, 2015 – Winter Session at Mustang Island
June 22-27, 2015 – Second Summer Session at Wabash College
Leadership Team
Richard Ascough, School of Religion at Queen's University
Katherine (Trina) Janiec Jones, Wofford College
Nami Kim, Spelman College
Carolyn Jones Medine, University of Georgia
Thomas Pearson, Wabash Center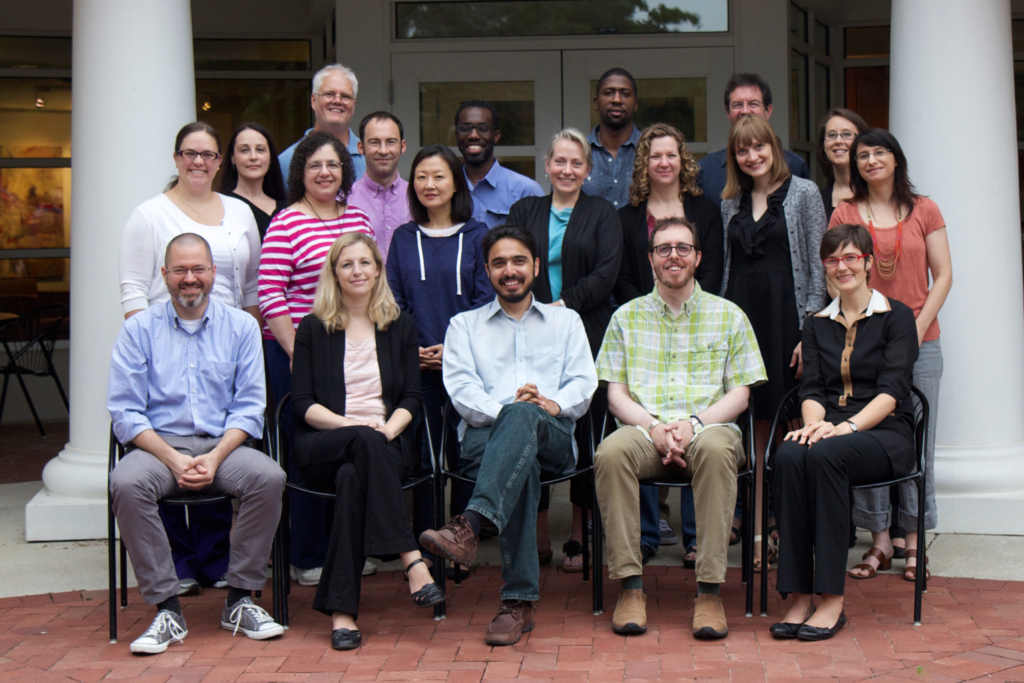 Front Row (left to right):  Spencer Dew (Centenary College of Louisiana), Shannon Dunn (Gonzaga University), SherAli Tareen (Franklin & Marshall College), Erik Hammerstrom (Pacific Lutheran University), Meredith Minister (Shenandoah University). 
Second Row: Meghan Clark (St. John's University – Queens), *Carolyn Jones Medine (University of Georgia), *Nami Kim (Spelman College), *Katherine Janiec Jones (Wofford College), Beatrice Lawrence (Seattle University), Rhiannon Graybill (Rhodes College), Leah Kalmanson (Drake University). 
Third Row:  Nanette Spina (University of Georgia), *Thomas Pearson (Wabash Center), Caleb Elfenbein (Grinnell College), Joseph Tucker Edmonds (Indiana University-Purdue University Indianapolis), Lerone Martin (Washington University), *Richard Ascough (School of Religion at Queen's University) Jenna Gray-Hildenbrand (Middle Tennessee State University).
*leadership/staff