2015-16 Teaching and Learning Colloquy for
Theological School Deans
Dates
June 29-July 3, 2015 –  Wabash College
March 2-6, 2016 –  Mustang Island, TX
Leadership Team
Albert Hernández, Iliff School of Theology
Joretta Marshall, Brite Divinity School
Paul O. Myhre, Wabash Center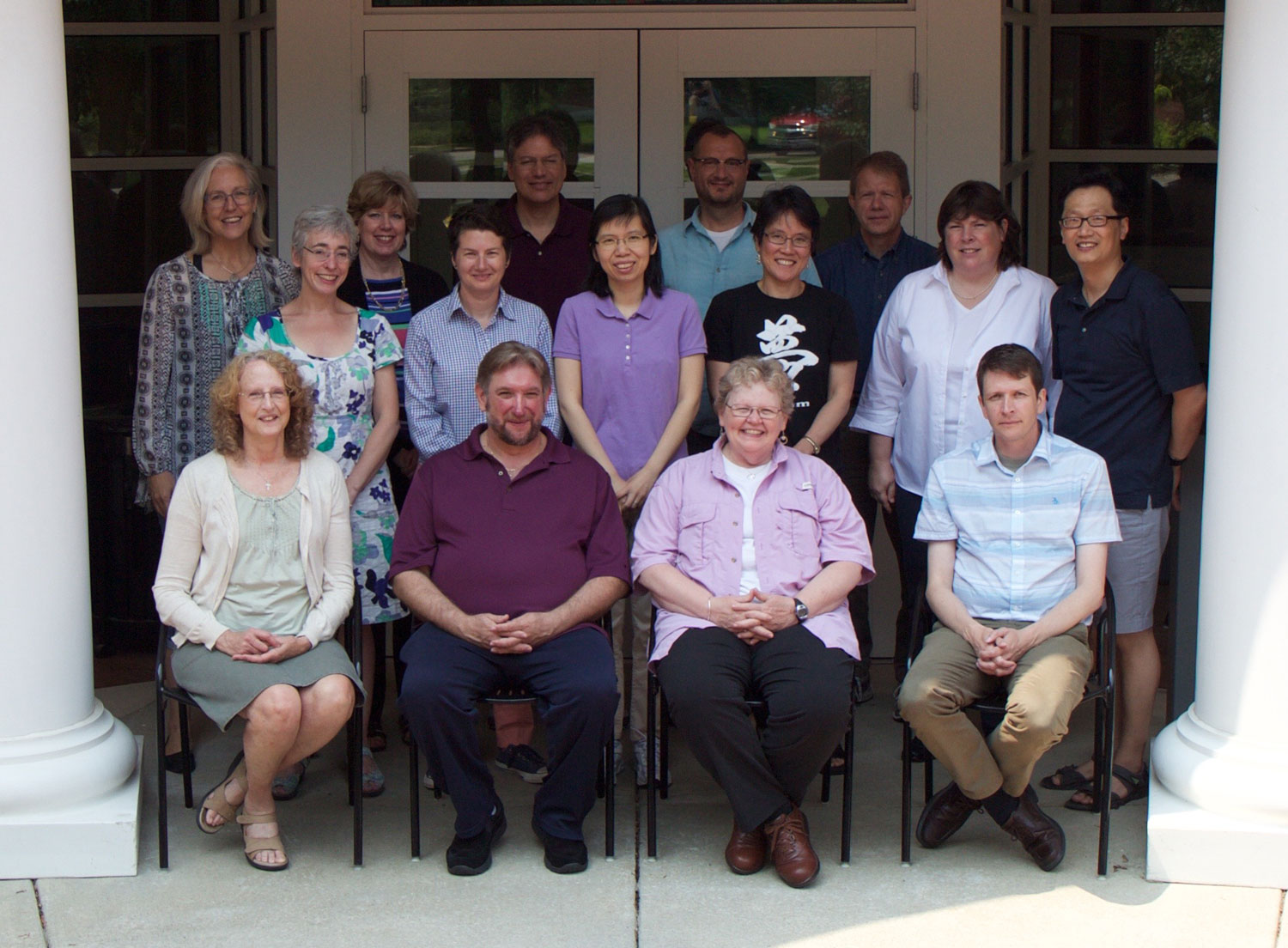 Front Row (left to right): Patricia Dutcher-Walls (Vancouver School of Theology), *Albert Hernández (Iliff School of Theology), *Joretta Marshall (Brite Divinity School), Trevor Bechtel (Conrad Grebel University College). 
Second Row: Elsie Stern (Reconstructionist Rabbinical College), Melissa Snarr (Vanderbilt University/The Divinity School), Chung-Yan Chan (Carey Theological College), Sharon Tan (United Theological Seminary of the Twin Cities), Lisa Withrow (Methodist Theological School in Ohio), Uriah Kim (Hartford Seminary). 
Third Row: Deborah Krause (Eden Theological Seminary), Nancy Pittman (Phillips Theological Seminary), Rollin Ramsaran (Emmanuel Christian Seminary), Ken Stone (Chicago Theological Seminary) *Paul Myhre (Wabash Center).
*leadership/staff