2015-16 Teaching and Learning Workshop for  Pre-Tenure Religion Faculty of African Descent
Dates
July 6-11, 2015 – First Summer Session at Wabash College
January 28-31, 2016 – Winter Session at Mustang Island
June 6-11, 2016 – Second Summer Session at Wabash College
Leadership Team
Carolyn Jones Medine, University of Georgia, Director
Melanie Harris, Texas Christian University
Willie James Jennings, Duke Divinity School
Ralph C. Watkins, Columbia Theological Seminary
Timothy Lake, Wabash Center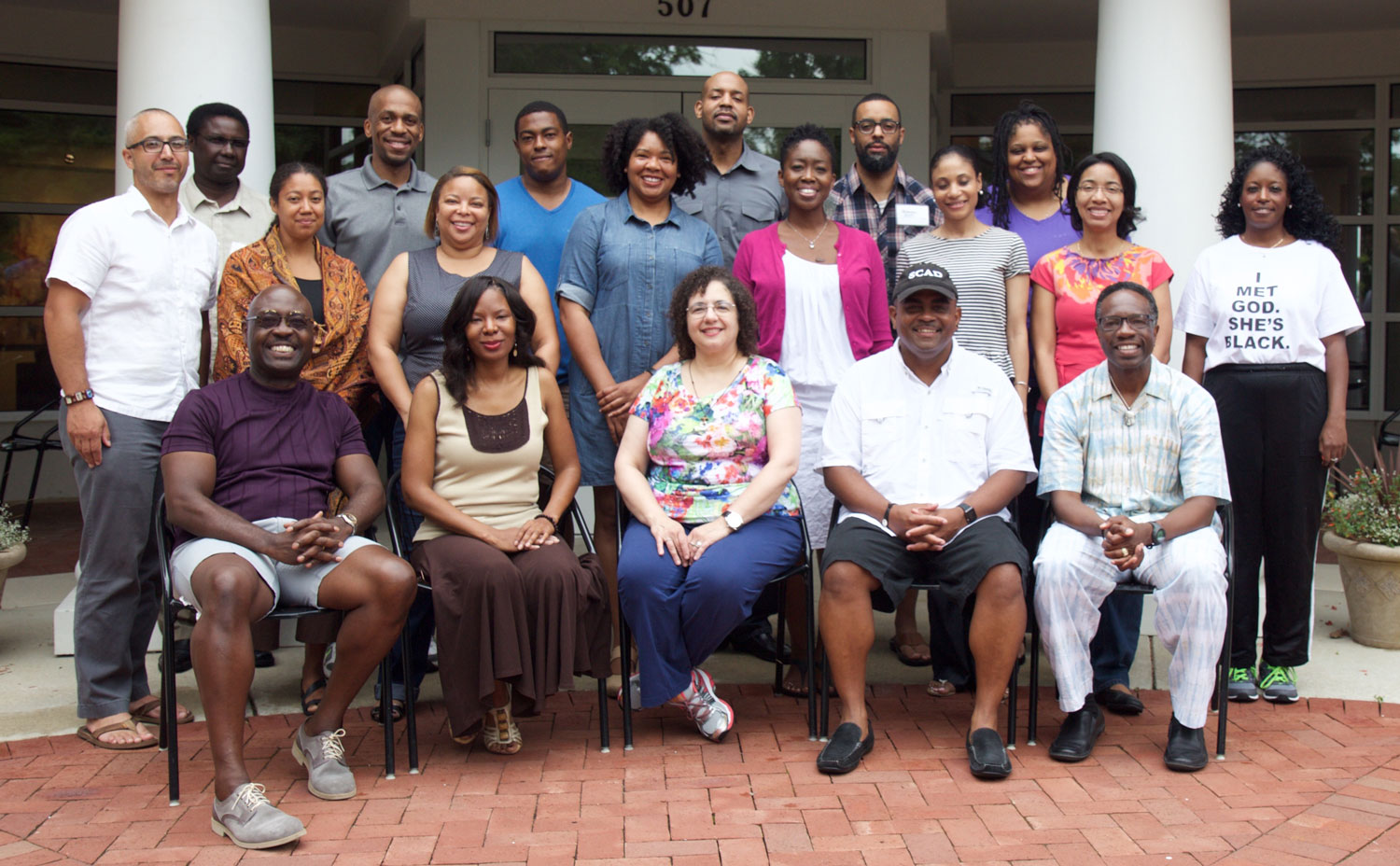 Front Row (left to right): *Willie James Jennings (Duke Divinity School), *Melanie Harris (Texas Christian University), *Carolyn Jones Medine (University of Georgia), *Ralph Watkins (Columbia Theological Seminary), *Tim Lake (Wabash Center). 

Second Row: Joseph Flipper (Bellarmine University), Rima Vesely-Flad (Warren Wilson College), Elise Edwards (Baylor University), Donyelle McCray (Virginia Theological Seminary), Stephanie Crumpton (Lancaster Theological Seminary), Tamara Henry (New York Theological Seminary), Monique Moultrie (Georgia State University), Tamara Lewis (Perkins School of Theology at SMU). 
Third Row: Aliou Niang (Union Theological Seminary, NY), Adam Bond (Samuel DeWitt Proctor School of Theology), Richard Newton (Elizabethtown College), Joseph Winters (University of North Carolina – Charlotte), Brandon McCormack (University of Louisville), Trina Armstrong (United Theological Seminary of the Twin Cities).
*leadership/staff