2015-16 Teaching and Learning Workshop for  Pre-Tenure Religion Faculty at Colleges and Universities
Dates
July 13-18, 2015 – First Summer Session at Wabash College
January 14-17, 2016 – Winter Session at Mustang Island
June 20-25, 2016 – Second Summer Session at Wabash College
Leadership Team
Patricia O'Connell Killen, Gonzaga University, Director
Alicia Batten, Conrad Grebel University College, University of Waterloo
Eugene V. Gallagher, Connecticut College
Mark T. Unno, University of Oregon
Thomas Pearson, Wabash Center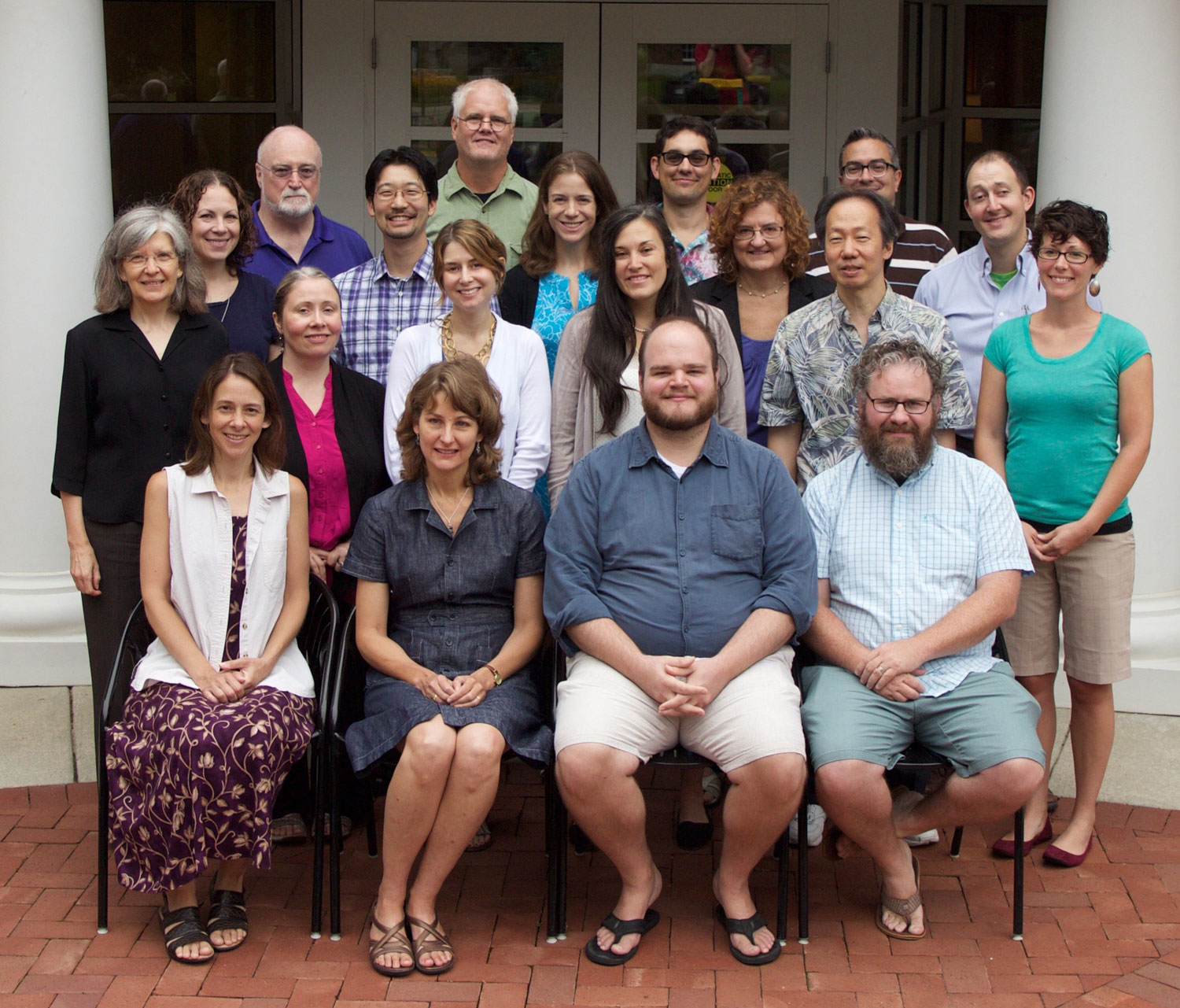 Front Row (left to right):  Jennifer Jackson (Rosemont College), *Alicia Batten (Conrad Grebel University College, University of Waterloo), Stephen Okey (Saint Leo University), Kristian Petersen (University of Nebraska – Omaha).  
Second Row: *Patricia O'Connell Killen (Gonzaga University), Nicole Willock (Old Dominion University), Lydia Willsky-Ciollo (Fairfield University), Rebekka King (Middle Tennessee State University), *Mark Unno (University of Oregon), Kathleen Gallagher Elkins (St. Norbert College). 
Third Row:  Mandy McMichael (Huntingdon College), Brett Esaki (Georgia State University), Jill Peterfeso (Guilford College), Giovanna Czander (Dominican College), Matthew Duperon (Susquehanna University). 
Fourth Row: *Eugene Gallagher (Connecticut College), *Tom Pearson (Wabash Center), Bryan Wagoner (Davis and Elkins College), Robert Rivera (St. John's University – Queens).
*leadership/staff