2017 Workshop for ATSI Doctoral Fellows
March 31 – April 2, 2017

Co-Sponsored with the Asian Theological Summer Institute
This Wabash Teaching and Learning Workshop is designed specifically for ATSI Fellows to gather for reflection and discussion about the vocation and practices of teaching, especially issues that pertain to the first years of one's teaching career. We will also attend to the realities of global/local religious and theological education, and the professional challenges and possibilities that await Asian/North American scholars as they enter the variegated arenas of teaching. The workshop is intended for ATSI Fellows who are in the dissertation writing stage of their doctoral program (ABD) and those who have finished their doctoral degree for no more than one year. ATSI Fellows may contact Paul Rajashekar, rajashekar@ltsp.edu, for additional details.
Leadership Team:
Mai-Anh Tran, Eden Theological Seminary
Benny Liew, College of the Holy Cross|
Paul Rajashekar, ATSI, The Lutheran Theological Seminary of Philadelphia
Paul Myhre, Wabash Center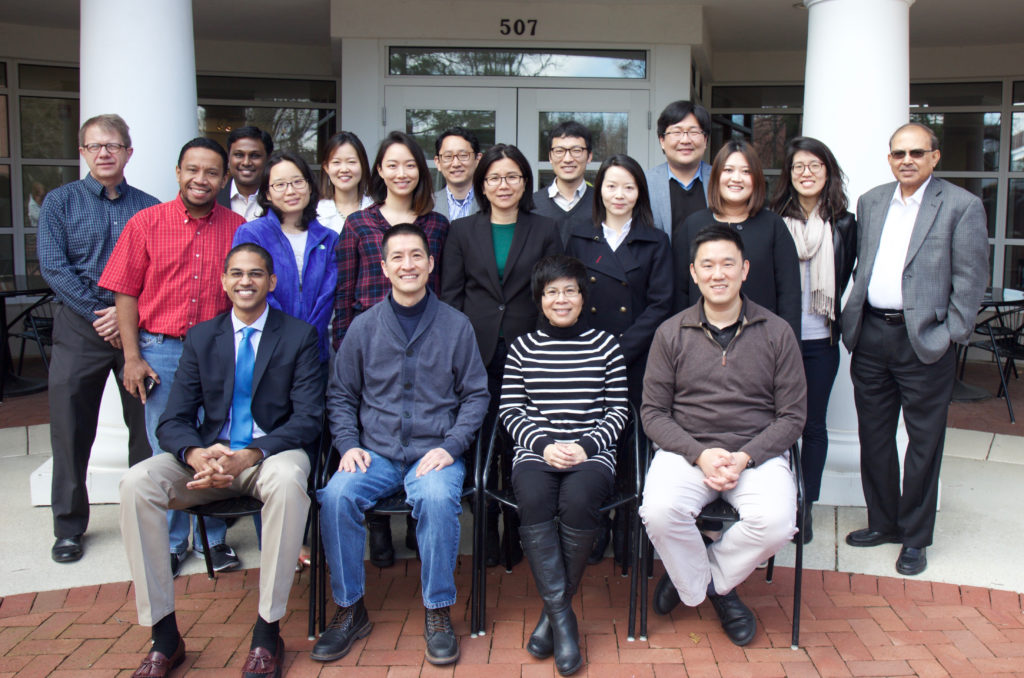 Asian Theological Summer Institute Doctoral Fellows
March 2017
Front Row: Sunder John Boopalan (Princeton Theological Seminary), *Tat-siong Benny Liew (College of the Holy Cross), *Mai-Anh Le Tran (Eden Theological Seminary), David Chao (Princeton Theological Seminary).
Second Row: Ekaputra Tupamahu (Vanderbilt University), San Yi Lin (Claremont School of Theology), Eunjoo Christine Park (Boston University), Su-Chi Lin (Graduate Theological Union), Man-Hei Yip (Lutheran Theological Seminary at Philadelphia), Jee Hei Park (Fordham University).
Third Row: *Paul O. Myhre (Wabash Center), Joshua Samuel (Union Theological Seminary, NY), Eunbee Ham (Emory University), Dong Hyeon Jeong (Drew University), Hyun Ho Park (Graduate Theological Union), Henry Kuo (Graduate Theological Union), Hannah Amaris Roh (University of Chicago), Paul Rajashekar (Lutheran Theological Seminary at Philadelphia).

*leadership/staff