Teaching Theology & Religion (TTR)
The Wabash Center's international peer-reviewed journal on teaching is published by Wiley.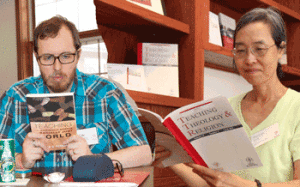 Teaching Theology & Religion (TTR) sustains an international discourse among faculty members about teaching and learning in the various sub-disciplines in the study of religion in higher education.
As the body of scholarly writing on teaching and learning increases across academic disciplines, this peer-reviewed scholarly publication has become an essential forum for generative discourse about pedagogical issues specific to the field while contributing substantive, often unique, insights into teaching and learning across the curriculum.
Write for the Journal


How to Submit

Style guide, submission procedures, deadlines, manuscript length, types of manuscripts, etc…
Teaching Tactics


One Page Learning Designs
In 400 words, describe a successful teaching tactic that you have used and that could be replicated by other instructors.