Cohort Grants for Inter-Religious Pedagogies
Available to participants in the "Pedagogies of Interreligious Studies Consultation"
co-hosted by Interfaith Youth Core and the Wabash Center
---
Application Deadline – January 25, 2019 (notified by Feb 8, 2019)
Cohort Project Timeframe – Spring 2019-June 2020 (three semesters)
Narrative and Financial Report Deadline – July 30, 2020
These grants are intended to extend and enhance the work of the consultation by encouraging the development of learning cohorts of faculty members who wish to collaboratively engage around issues of teaching of inter-religious studies through structured peer observation visits to each other's classrooms.
---
Focus of the Cohort Grant Program
Collaborative work on interreligious teaching issues and questions
A peer observation structure of faculty learning;
Cross-institutional fertilization of teaching strategies, classroom learning goals, course design, assessment, and evaluation of student learning;
The development of a cohort for critical reflection on the pedagogies of teaching interreligious studies
These grants are intended to support small groups of faculty to visit each other's interreligious classrooms and reflect together on the challenges facing the teaching of interreligious studies.
Grant money is not intended for research of course content or for writing projects.
Each cohort is formed by a "Cohort Director" who submits the proposal and is responsible for submitting a final report. Funding for the cohort is sent to the Cohort Director's business office to be dispersed according to the approved budget.
While the intention of the program is to encourage further development of relationships forged in the IFYC-Wabash Consultation, participation is not limited. Only the Cohort Director needs to have been a participant in the October 2018 IFYC-Wabash Consultation. The cohort may draw in other teaching faculty as members, if fitting for the focus of the work.
This Cohort Grant may be done in coordination with the Mellon-IFYC "Curriculum Development Grant" but need not be.
Grants up to $7,500
Application Deadline was
January 25, 2019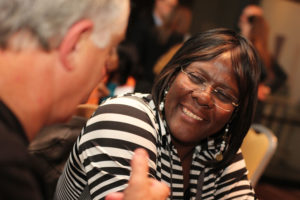 Pedagogies of Interreligious Studies Consultation
Each cohort is formed around a "Cohort Director" who submits the proposal and is responsible for submitting a final report.
Final Report
Toward the end of the project Cohorts should set aside time to discuss and evaluate the project: What did you do, what did you learn, and specifically what did you learn about interreligious pedagogies? Please reference specific changes made to syllabi, assignments, or learning designs.
The Cohort Director is responsible for submitting a short (1000 word) report summarizing this discussion. Syllabi may be submitted as appendices.
In addition, a full financial accounting of funds spent should be provided by the Financial Contact named in the application materials.
Final Report is due July 30, 2020
Questions? Please Contact:
Thomas Pearson 

Associate Director, Wabash Center

(
pearsont@wabash.edu
)

800-655-7117