May 2017

Joy Harlos new Administrative and Database Assistant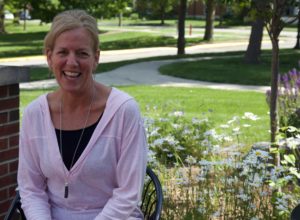 The Wabash Center is pleased to announce the newest member of the Wabash Center's team. Join us in welcoming Joy Harlos to our staff! 
Joy began her work for the Wabash Center on May 8 and will serve as our Administrative and Database Assistant. Her work will entail providing database and computer support for the publishing work of the Wabash Center, as well as administrative support for the Wabash Center's workshops and colloquies.
Joy comes to us with a rich background in public service and manufacturing. She has worked with Hendrickson Trailer, Steel Dynamics Engineered Bar Products Division, and the Crawfordsville Parks and Recreation Department. She has extensive experience with planning, tracking, and coordinating complex processes. 
She can be reached at harlosj@wabash.edu.