Select an item by clicking its checkbox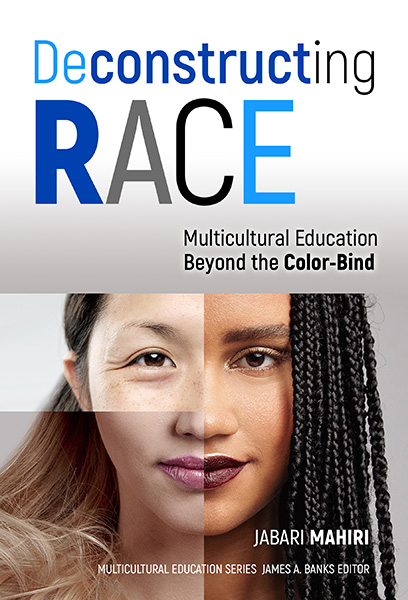 Deconstructing Race - Multicultural Education Beyond the Color-Blind
Additional Info:
Click Here for Book Review
How do socially constructed concepts of race dominate and limit understandings and practices of multicultural education? Since race is socially constructed, how do we deconstruct it?
In this important book Mahiri argues that multicultural education needs to move beyond racial categories defined and sustained by the ideological, social, political, and economic forces of white supremacy. Exploring contemporary and historical scholarship on race, the emergence of multiculturalism, and the rise of the digital age, the author investigates micro-cultural practices and provides a compelling framework for understanding the diversity of individuals and groups.
Descriptions and analysis from ethnographic interviews reveal how people's continually evolving, highly distinctive, micro-cultural identities and affinities provide understandings of diversity not captured within assigned racial categories.
Synthesizing the scholarship and interview findings, the final chapter connects the play of micro-cultures in people's lives to a needed shift in how multicultural education uses race to frame and comprehend diversity and identity and provides pedagogical examples of how this shift can look in teaching practices.
Table Of Content:
Acknowledgements
Ch 1. Writing Wrongs
Ch 2. Deconstructing Race
Ch 3. The ColorBind
Ch 4. Pretending to Be White
Ch 5. Passing for Black
Ch 6. No Bodys Yellow
Ch 7. The Brown Box
Ch 8. Red Rum
Ch 9. MicroCultures
Ch 10. Challenges of Multicultural Education
Appendix A: Personal Perspectives Project (Shivani Savdharia)
Appendix B: From Beirut to Oakland (Yael Friedman)
Appendix C: Integrating Restorative Discipline Principles into Classroom Content (Eva Marie Oliver)
Appendix D: Personal Profile (Kylie Garcia)
References
Index
About the Author