Select an item by clicking its checkbox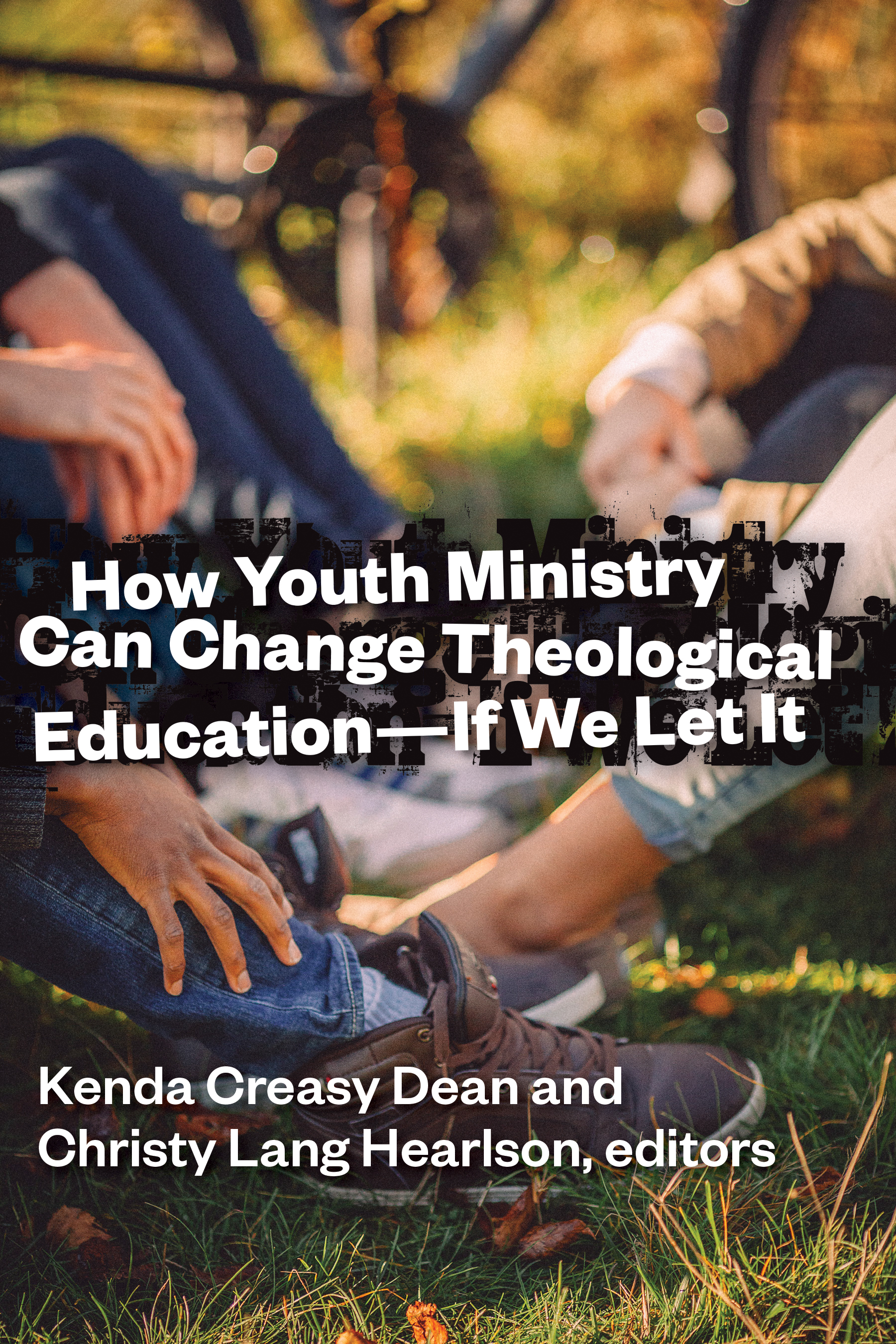 How Youth Ministry Can Change Theological Education - If We Let It
Additional Info:
Click Here for Book Review
Since 1993, forty-nine theological seminaries have created opportunities for high school students to participate in on-campus High School Theology Programs (HSTPs) that invite them to engage in serious biblical and theological study. Many of the young people who take part in these programs go on to become pastoral or lay leaders in their churches. What has made these programs so successful — especially given the well-documented "crisis of faith" among young people today?
In this book thirteen contributors — many of whom have created or led one of these innovative theology programs — investigate answers to this question. They examine the pedagogical practices the HSTPs have in common and explore how they are contributing to the leadership of the church. They then show how the lessons gleaned from these successful programs can help churches, denominations, and seminaries reimagine both theological education and youth ministry.
Table Of Content:PART ONE
A More Excellent Way: Vocational Discernment as a Practice of Christian Community
Ch 1. Taste Tests and Teenagers: Vocational Discernment as a Creative Social Practice (Kenda Creasy Dean and Christy Lang Hearlson)
Ch 2. Calling as Creative Process: Wicked Questions for Theological Education (Kenda Creasy Dean and Christy Lang Hearlson)
PART TWO
MORE THAN A JOB FAIR: CREATING CULTURES OF VOCATIONAL DISCERNMENT
Ch 3. Catalyzing Community: Forming the Community as Catechist (Anabel Proffitt and Jacquie Church Young)
Ch 4. Give Me Mentors: Pedagogies of Spiritual Accompaniment (Anne Streaty Wimberly)
Ch 5. Holy Noticing: The Power of Nominations and Commissioning for Missional Formation (Katherine M. Douglass)
Ch 6. Taking It Home: Separation and Reintegration as Teachable Moments (Christy Lang Hearlson)
PART THREE
More Than Summer Camp: Adventures in Vocational Pedagogies
Ch 7. Getting All Turned Around: Truth, Disruption, and Reorientation in High School Teology Programs (Andrew Brubacher Kaethler)
Ch 8. Fuel My Faith: Padagogies of Theological Reflection in High School Theoloogy Programs (Jeffrey Kaster)
Ch 9. The Formative Power of Awe: Pedagogies of Worship and Wonder (Fred Edie)
Ch 10. Prepare Me for a Worthy Adventure: Pedagogies of Pilgrimage in Adolescent Formation (David Horn)
Ch 11. Let Me Try: Experiential Learning in the Theological Formation of Young People (Judy Steers)
PART FOUR
More than Teenagers: Vocational Discernment in the Lives of Program Staff, Faculty, and Theological Institutions
Ch 12. Becoming Christ's Hands and Feet in the World: The Vocational Formation of Staff (Elizabeth W. Corrie)
Ch 13. Teaching in a New Key: The Pedagogical Formation of Theological Faculty (Brent A. Strawn)
Ch 14. Hitting It Out of the Park: Why Churches Need Farm Teams (Kenda Creasy Dean)
Appendixes
Index