Colloquy on Writing the Scholarship of Teaching in Theology and Religion 
Description
The purpose of this colloquy is to support the writing of essays about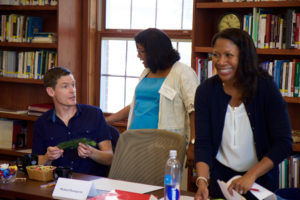 teaching and learning in theology and religion in colleges, universities, seminaries, and divinity schools. The colloquy will gather a group of experienced and critically reflective teachers for an extended process of writing and conversation about the scholarship of teaching and learning. Participants will work on their own article-length manuscript, engage in peer review, and hone their writing skills. We will reflect together on our teaching practices and discuss the value of this type of writing to the field and individual teachers. Participants will complete assignments before each session, and produce a completed manuscript by the final meeting in June 2018
Goals
To support each participant's process to conceive, draft, refine, and complete a publishable manuscript
To create and sustain a cooperative cohort of authors in the scholarship of teaching and learning
To discuss marks of quality in the scholarship of teaching and learning in theology and religion and to help the Wabash Center's journal, Teaching Theology & Religion, refine its standards of quality and communicate them clearly to potential authors
To strengthen the network of scholars involved with Teaching Theology & Religion
Honorarium
Participants will receive an honorarium of $2500 for full participation in the three colloquy sessions, plus local expenses and travel. Participants will also receive $500 for submission of an article manuscript on teaching to either Teaching Theology & Religion, or some other appropriate academic journal by December 31, 2018.

Read More about Payment of Participants
Participants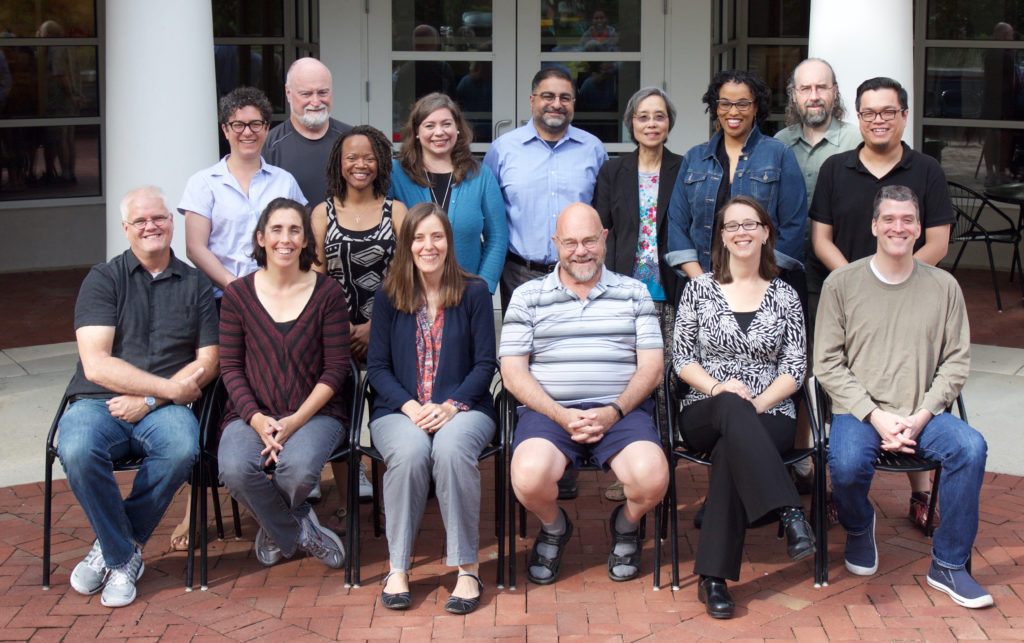 Front Row: *Tom Pearson (Wabash Center), Beverley McGuire (University of North Carolina), Lea Schweitz (Lutheran School of Theology at Chicago), David Howell (Ferrum College), Jenna Gray-Hildenbrand (Middle Tennessee State University), George Brooke Lester (Garrett-Evangelical Theological Seminary).
Second Row: Heather White (University of Puget Sound), Zandra Jordan (Stanford University), Almeda Wright (Yale Divinity School), Martin Nguyen (Fairfield University).
Back Row:  *Eugene Gallagher (Connecticut College), Melinda McGarrah Sharp (Columbia Theological Seminary), Hussein Rashid (Barnard College), *Kwok Pui Lan (Episcopal Divinity School) and Benjamin Zeller (Lake Forest College).
*leadership/staff position.
APPLICATIONS CLOSED
Due January 15, 2017
Colloquy Information
Dates
First Session:  
June 26-July 1, 2017, Wabash College
Second Session:  
February 1-4, 2018, Wabash College
Third Session:  
June 20-23, 2018, Wabash College

Leadership Team
Eugene V. Gallagher, Connecticut College Emeritus
    Associate Editor, Teaching Theology & Religion
Kwok Pui Lan, Episcopal Divinity School
    Associate Editor, Teaching Theology & Religion
Thomas Pearson, Wabash Center
    Editor, Teaching Theology & Religion
Important Information