2017-18 Colloquy for Theological School Deans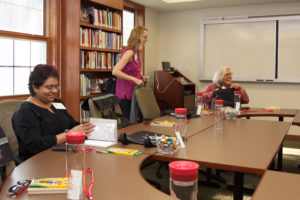 This colloquy seeks to gather a diverse group of theological school deans to engage in creative conversations about academic leadership in an age of dramatic socio-economic, environmental, demographic, and religious change in the North American context. Colloquy participants can expect to engage in collaborative learning, expand their understanding of the work of academic administration, and build a network of collegial support.
Goals
As peers in a collegial and confidential atmosphere, we will consider such questions as:
How do you discern and affirm your vocation as a theological educator in the role of an academic dean within the mission of your institution?
How do academic deans lead in times of dramatic social and religious change that directly and indirectly impact theological education?
How do academic deans lead to keep faculties vital, curricula relevant, and teaching and learning the center of the theological school enterprise?
Read our Policy on Participation
Honorarium and Fellowship

Participants will receive an honorarium of $3000 for full participation in the two sessions, plus local expenses and travel. In addition, the Wabash Center will reimburse expenses up to $500 for your attendance at the Association of Theological Schools' CAOS meeting to be held prior to the ATS biennial in June 2018.
Read More about Payment of Participants
Participants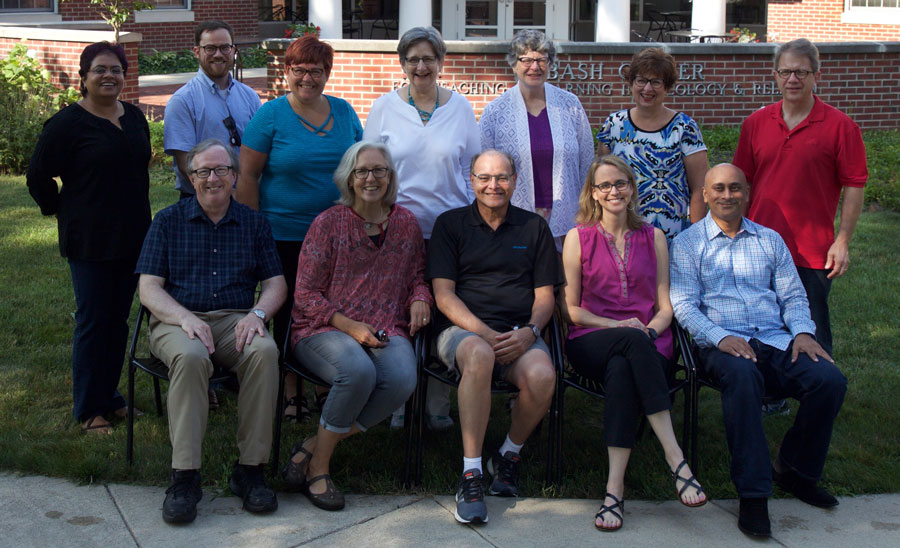 Front Row: Stephen McMullin (Acadia Divinity College), *Deborah Krause (Eden Theological Seminary), *Luis Rivera (Garrett-Evangelical Theological Seminary), Heather Vacek (Pittsburgh Theological Seminary), Munir Shaikh (Claremont School of Theology).
Back Row: Susan Abraham (Pacific School of Religion), Grant Taylor (Beeson Divinity School at Samford University), Melanie Johnson-DeBaufre (Drew Theological School), Jeanne Hoeft (Saint Paul School of Theology), Lynda Robitaille (St. Mark's College), Valerie Rempel (Fresno Pacific University Biblical Seminary), *Paul Myhre (Wabash Center).
*leadership/staff position.
APPLICATIONS CLOSED
Due January 17, 2017
Colloquy Information
Dates
First Session:
July 17-22, 2017, Wabash College
Second Session: 
April 18-22, 2018, Corpus Christi, Texas
Leadership Team
Deborah Krause, Eden Theological Seminary 
Luis Rivera, Garrett-Evangelical Theological Seminary
Paul O.Myhre, Wabash Center
Important Information