2017-18 Workshop for Early Career 
Asian and Pacific Islander Descent 
Faculty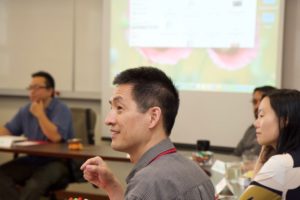 This workshop will gather 14 faculty drawn from diverse religious specializations, in their first years of teaching, for a week in two successive summers and for a weekend winter retreat. As a learning community of committed and skilled teachers, this workshop will explore issues such as:
Pedagogy and politics of faculty of Asian and Pacific Islander descent
Being a fulfilled and engaged teacher/scholar
Career growth such as tenure and alternate academic tracks
Teaching and thriving in one's institutional context
Dealing with religious, social, ethnic, racial, and learning diversities in the classroom
Connecting the classroom to broader social issues
Course design, assignments, learning goals, and assessment
There will be a balance of plenary sessions, small group discussions, workshop sessions, structured and unstructured social time, and time for relaxation, exercise, meditation, discovery, laughter, and lots of good food and drink.
Goals
To develop a professional network of mutually supportive teachers/scholars of Asian and Pacific Islander descent
To speak candidly about the politics and pressures of teaching and learning in higher education
To explore the intersections of positionality in the classroom, institution, and academy, such as race, class, gender, sexuality, ability, and age
To engage in formal and informal dialogue about existing and needed habits and practices of teaching in mono- or multi-cultural contexts
To reflect critically on vocation, identity, and well-being that integrates the rigors of scholarship, teaching, leadership, and work/life balance
To hone teaching practices and innovative pedagogies through design and implementation of collaborative projects
To prepare for trends and changes in higher education
Honorarium and Fellowship

Participants will receive an honorarium of $3400 for full participation in the three workshop sessions, plus local expenses and travel. In addition, participants are eligible to apply for a $5000 fellowship for work on a teaching project during the following academic year (2018-19). These awards are for projects that emerge from the conversation and ideas of the workshop, in consultation with the leadership team, and are conducted during the year following the workshop. 
Read More about Payment of Participants
Read More about the Workshop Fellowship Program
Participants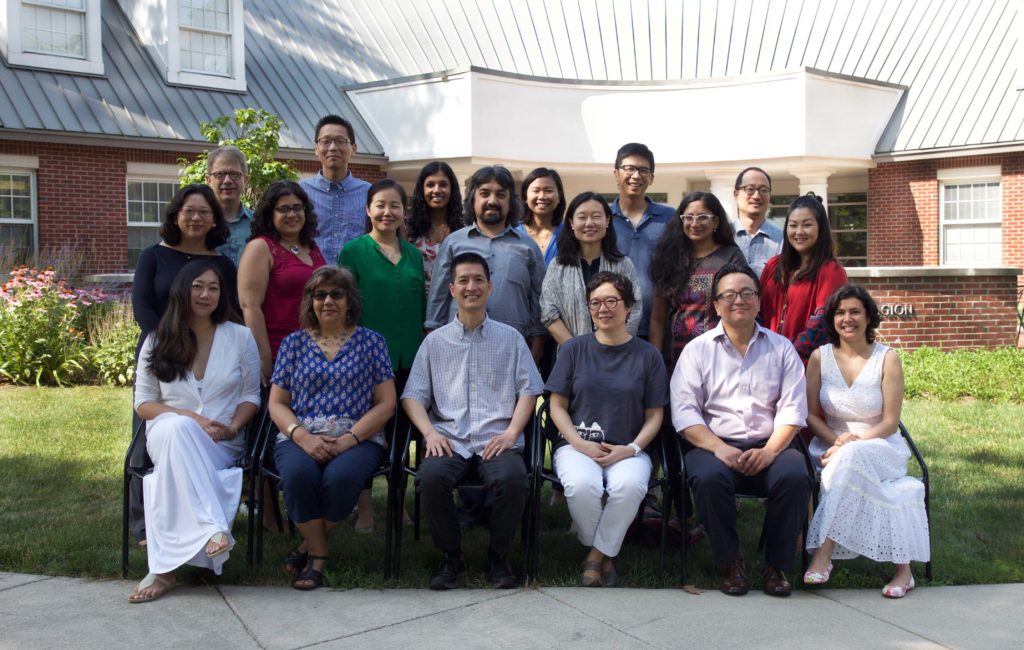 Front Row: Yii-Jan Lin (Yale Divinity School), *Zayn Kassam (Pomona College), *Tat-siong Benny Liew (College of the Holy Cross), *Su Yon Pak (Union Theological Seminary in NYC), *David Kamitsuka (Oberlin College), Roshan Iqbal (Agnes Scott College).
Second Row: Hee-Kyu Heidi Park (Xavier University-Cincinnati), Samira Mehta (Albright College), Cuilan Liu (Emmanuel College of Victoria University in the University of Toronto), Fuad Naeem (Gustavus Adolphus College), Jung Hyun Choi (North Carolina Wesleyan College), Sailaja Krishnamurti (Saint Mary's University-Nova Scotia), Christine Hong (Louisville Presbyterian Theological Seminary).
Back Row: *Paul Myhre (Wabash Center), William Yoo (Columbia Theological Seminary), Harshita Kamath (University of North Carolina-Chapel Hill), Chrissy Lau (Texas A&M University-Corpus Christi), Kenneth Woo (Pittsburgh Theological Seminary), Hoon Choi (Bellarmine University).
*leadership/staff position.
Workshop Information
Dates
First session: 
July 10-15, 2017, Wabash College
Second session: 
January 25-28, 2018. Corpus Christi, Texas
Third session: 
June 25-30, 2018, Wabash College
Leadership Team
Tat-siong Benny Liew, College of the Holy Cross, Director
David Kamitsuka, Oberlin College
Zayn Kassam, Pomona College
Su Yon Pak, Union Theological Seminary in NYC
Paul Myhre, Wabash Center
Important Information