Workshop for Early Career Theological School Faculty 
This workshop invites those in their first years of teaching in theological schools to join a community of generosity and hospitality that responds to early career professional and vocational development. Together they will:
Wrestle with generative questions about teaching and learning
Learn how to live a life of the mind without losing one's mind
Discover ways to engage institutional and cultural realities that are liberative and life-giving
Imagine teaching that constructively engages and transforms the larger world through creative thinking and risk-taking
The workshop will gather 14 faculty members for a week in two successive summers at Wabash College, and a weekend winter retreat in a warm location. There will be a balance of plenaries, small group discussions, workshops, social time, and opportunities for relaxation, exercise, laughter, and lots of good food and drink.
Goals
Participants will join a collaborative cohort in which they will:
Reflect critically on processes of learning that foster intellectual curiosity
Discover ways to sustain practices of teaching and learning with passion
Understand and navigate institutional cultures
Explore deepest convictions about teaching and learning in theological schools
Honorarium and Fellowship
Participants will receive an honorarium of $3400 for full participation in the three workshop sessions, plus local expenses and travel. In addition, participants are eligible to apply for a $5000 workshop fellowship for work on a teaching project during the following academic year (2019-20).

Participants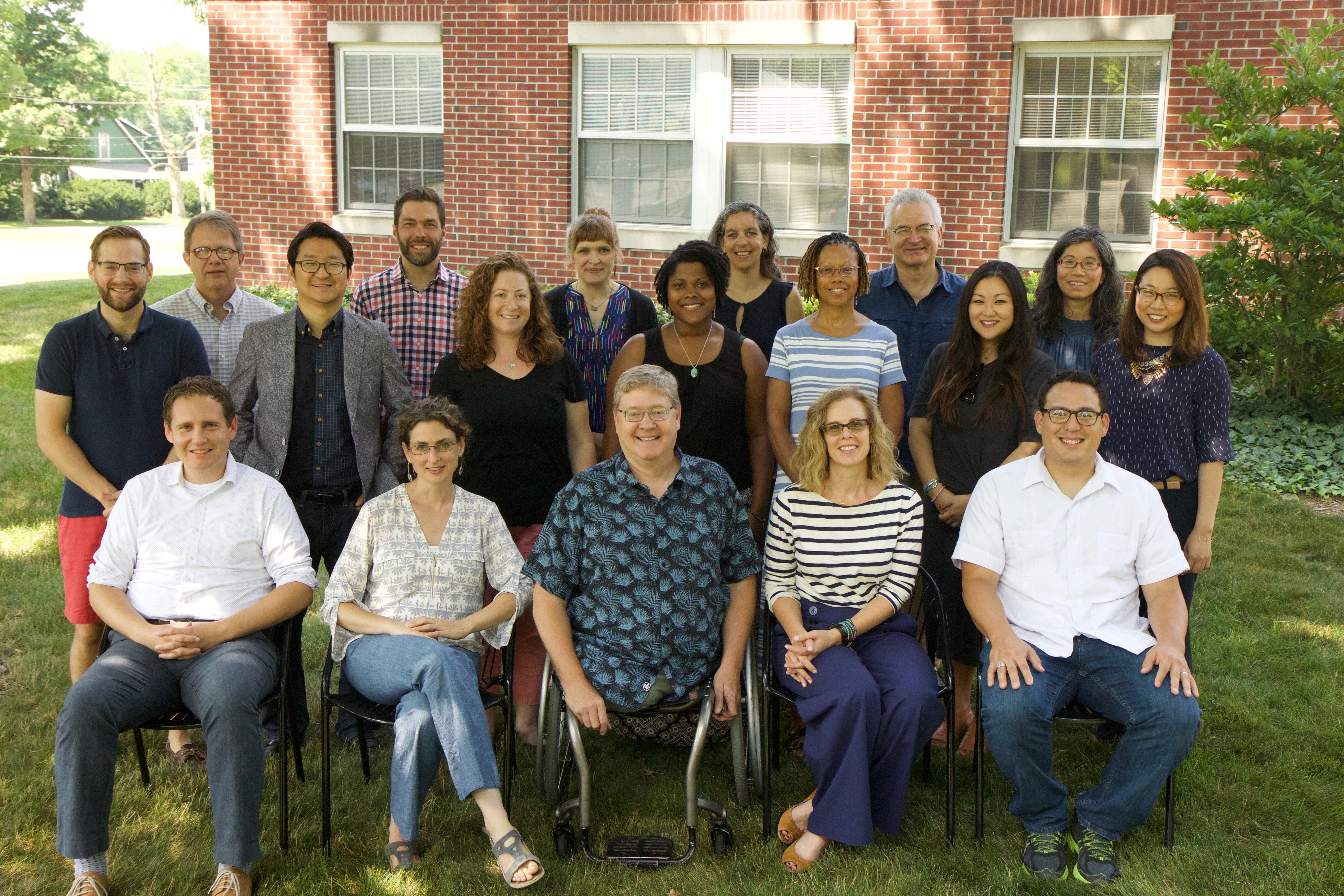 Front Row: Paul Monson (Sacred Heart Seminary and School of Theology), Rebecca Esterson (Graduate Theological Union), *Rolf A. Jacobson (Luther Seminary), *Bar J. McClure (Brite Divinity School at TCU), Daniel Orlando Álvarez (Pentecostal Theological Seminary).
Second Row: Joseph Gordon (Johnson University), Sunggu Yang (George Fox University), Emily Peck-McClain (Wesley Theological Seminary), Ashley Hicks White (Louisville Presbyterian Theological Seminary), Timone Davis (Loyola University Chicago), Christine J. Hong (Columbia Theological Seminary), Helen Kim (Candler School of Theology – Emory University).
Back Row: *Paul O. Myhre (Wabash Center), Scott Hagley (Pittsburgh Theological Seminary), Jennifer Awes-Freeman (United Theological Seminary of Twin Cities), *Andrea C. White (Union Theological Seminary, NY), *Eduardo C. Fernández (Jesuit School of Theology of Santa Clara University), Jeney Park-Hearn (Seattle University).
*leadership/staff position.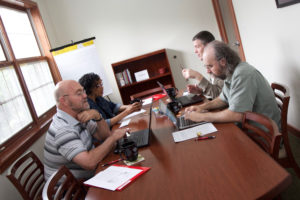 Dates
First session:
July 9-14, 2018, Wabash College
Second session:
January 24-27, 2019, Corpus Christi, Texas
Third session:
June 17-22, 2019, Wabash College
Leadership Team
Rolf A. Jacobson, Director, Luther Seminary
Barbara J. McClure, Brite Divinity School
Andrea C. White, Union Theological Seminary-NYC
Eduardo C. Fernandez, Jesuit School of Theology, Santa Clara University
Paul O. Myhre, Associate Director, Wabash Center
For More Information, Please Contact:
Paul Myhre, Associate Director
Wabash Center
301 West Wabash Ave.
Crawfordsville, IN 47933
800-655-7117
myhrep@wabash.edu