Workshop for Early Career Theological School Faculty 
Description
Do you wonder about teaching and the teaching life in theological education? In what ways would a yearlong conversation about teaching and learning ground your vocational identity? This workshop is a collaborative peer opportunity to develop pedagogical skills, reflect on teaching identity, learn in community, and navigate institutional dynamics.
The workshop will gather 14 faculty members for a week in two successive summers at Wabash College, and a weekend winter retreat in Corpus Christi, Texas. There will be a balance of plenary sessions, small group discussions, workshop sessions, structured and unstructured social time, and time for relaxation, exercise, meditation, discovery, laughter, and lots of good food and drink.
Dates
First session:
July 15-20, 2019, Wabash College
Second session:
January 23-26, 2020, Corpus Christi, Texas
Third session:
June 8-13, 2020, Online
Leadership Team
Joretta Marshall (Director)
Brite Divinity School
Carlos Cardoza-Orlandi
Baylor University
Stephanie Crumpton
McCormick Theological Seminary
G. Brooke Lester
Garrett-Evangelical Theological School
Paul Myhre
Wabash Center
Workshop Goals
Explore and develop holistic dimensions of the teaching life
Imagine and discern contours of agency in a teaching identity
Identify and strategically navigate transitions in the vocation of a full-time scholar and teacher
Become aware of the power of embodiment in teaching
Develop a stronger self-reflexive practice
Eligibility
2-5 years of teaching in a tenure-track, contingency, or continuing position,
Teaching in an accredited seminary or theological school in the United States, Puerto Rico, or Canada
Doctoral degree completed by January 1, 2019
Tenure decision (if applicable) no earlier than Spring 2020
Institutional support to participate fully in sessions and to complete teaching fellowship project in following year.
Honorarium and Fellowship
Participants will receive an honorarium of $3,500 for full participation in the three workshop sessions, plus local expenses and travel. In addition, participants are eligible to apply for a $5,000 workshop fellowship for work on a teaching project during the following academic year (2020-21).


Participants 
Front Row: *G. Brooke Lester (Garrett-Evangelical Theological School), Melva Sampson (Wake Forest University Divinity School), *Joretta Marshall (Brite Divinity School), Richard Voelz (Union Presbyterian Seminary), Maureen Day (Franciscan School of Theology).
Middle Row: Sarah Wolf (Jewish Theological Seminary of America), Elaine Nogueira-Godsey (Methodist Theological School in Ohio), Lisa Cleath (Portland Seminary), Melody Maxwell (Acadia Divinity College), Barbara Fears (Howard University), *Stephanie Crumpton (McCormick Theological Seminary), Melanie Dobson (Lutheran Theological Southern Seminary), Khalia Williams (Candler School of Theology – Emory University), *Paul Myhre (Wabash Center).
Back Row: *Carlos Cardoza-Orlandi (Baylor University), James Estes (Wesley Theological Seminary), Rebecca Copeland (Boston University School of Theology), Annie Lockhart-Gilroy (Phillips Theological Seminary), Ben Sanders (Eden Theological Seminary).
*leadership/staff
Fellowship Projects
Lisa Cleath – "Embodied Collaborative Approaches to Critical Race Consciousness and the Bible"
Rebecca Copeland – "Flipping the Classroom to Increase Student Engagement in the Large-Enrollment Survey 'Introduction to Christian Traditions'"
Maureen Day – "Integrating Teaching and Research to Foster Student Engagement: A Case in Ethics and Sociology" 
Melanie Dobson – "Dynamic Lecturing in a Flipped Classroom during a Pandemic"
James Estes – "Teaching Church History: Meaning-Centered Pedagogy and Theological Education"
Barbara Fears – "Problem-Posing Pedagogy for Enhancing Integrative Competence & Written Communication"
Annie Lockhart-Gilroy – "Using Ubuntu as a Pedagogical Paradigm in Online Asynchronous Classes"
Elaine Nogueira-Godsey – "Greening Introduction to Theology"
Ben Sanders – "From Talk to Action: Enhancing Antiracist Teaching and Learning Through Transformative Learning Objectives"
Richard Voelz – "Poetic Justice/Justice Poetics: Teaching Students How to Use Just and Inclusive Language in Preaching and Worship"
Khalia Williams – "Inhale … Exhale: Developing a Breath-Centered Pedagogy"
Sarah Wolf – "A Compelling Introduction to Rabbinic Literature for Educators in Training"
Application Period Closed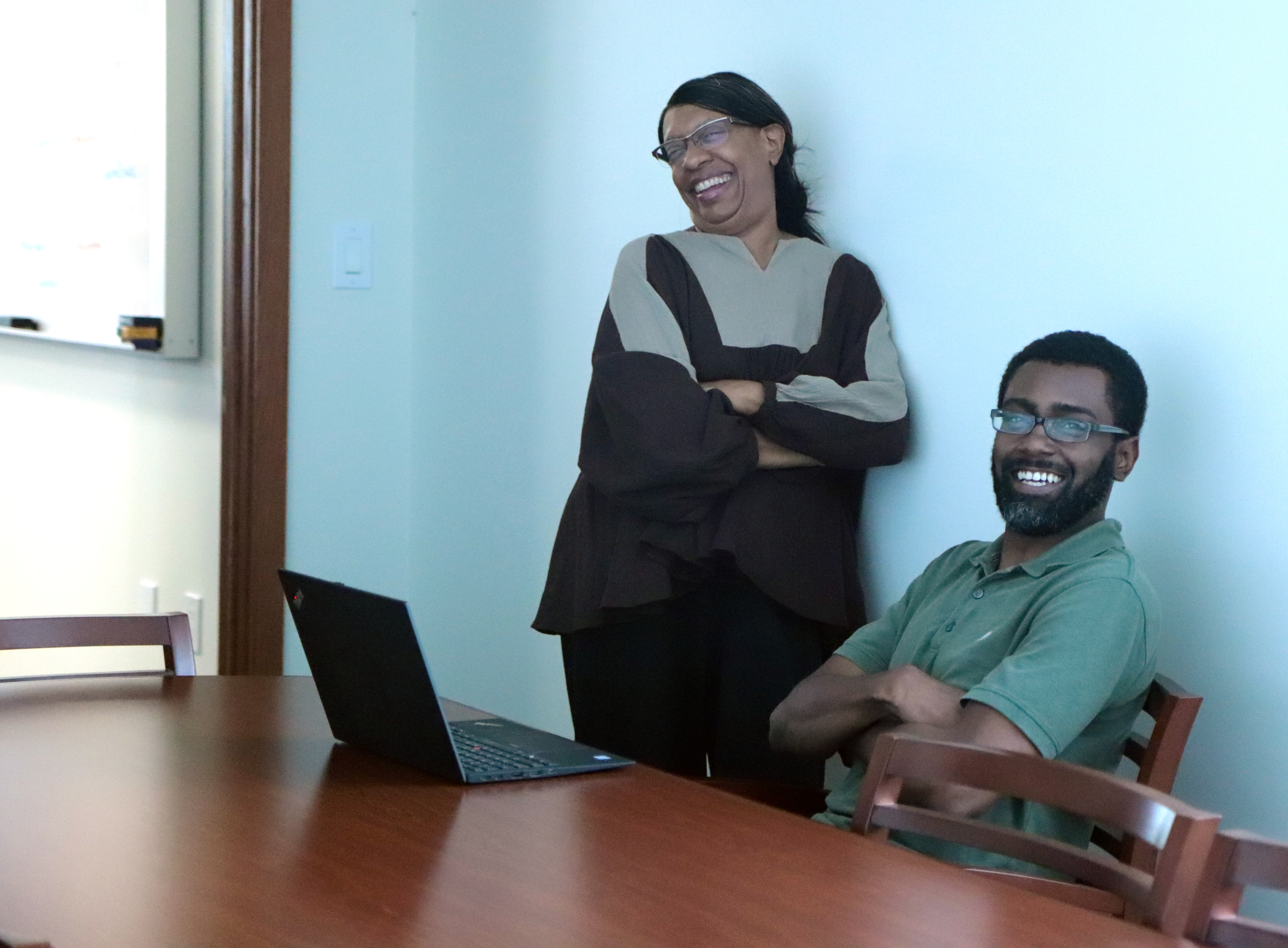 For More Information, Please Contact:
Paul Myhre, Associate Director
Wabash Center
301 West Wabash Ave.
Crawfordsville, IN 47933
800-655-7117
myhrep@wabash.edu