Select an item by clicking its checkbox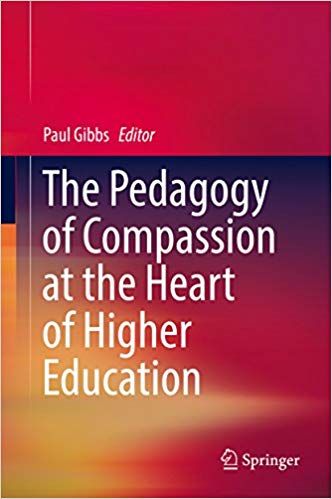 The Pedagogy of Compassion at the Heart of Higher Education
Additional Info:
Click Here for Book Review
This book offers a moral rather than instrumental notion of university education whilst locating the university within society. It reflects a balancing of the instrumentalization of higher education as a mode of employment training and enhances the notion of the students' well-being being at the core of the university mission. Compassion is examined in this volume as a weaving of diverse cultures and beliefs into a way of recognizing that diversity through a common good offers a way of preparing students and staff for a complex and anxious world. This book provides theoretical and practical discussions of compassion in higher education, it draws contributors from around the world and offers illustrations of compassion in action through a number of international cases studies.
Table Of Content:
Ch 1. Higher Education: A Compassion Business or Edifying Experience?
Ch 2. Compassion in Philosophy and Education
Ch 3. Pursuing the Aim of Compassionate Empathy in Higher Education
Ch 4. Creating Conditions for Compassion
Ch 5. Intercultural Compassion in Higher Education
Ch 6. Compassion in Buddhism and Islam: The Liberal Arts and Living a Meaningful Life
Ch 7. Compassion in the Context of Higher Education Transformation in South Africa
Ch 8. Confucianism, Compassion (Ren) and Higher Education: A Perspective from the Analects of Confucius
Ch 9. Education as Compassionate Transformation: The Ethical Heart of Islamic Pedagogy
Ch 10. On Becoming a Campus of Compassion
Ch 11. Learning About Consequences, Community, Creativity and Courage: Cultivating Compassion in Higher Education Leadership
Ch 12. In Search of Critical and Strategic Pedagogies of Compassion: Interrogating Pity and Sentimentality in Higher Education
Ch 13. When Looking Is Allowed: What Compassionate Group Work Looks Like in a UK University
Ch 14. The Reflective Paradigm in Higher Education and Research: Compassion in Communities of Learning
Ch 15. All Together Now?
Ch 16. Compassion and the Student Experience
Ch 17. Coda