2015 Teaching Workshop for FTE Doctoral Fellows
March 6-8, 2015 at Wabash College
Co-sponsored with the Forum for Theological Exploration
Eligibility is by invitation from FTE.
A gathering of FTE Doctoral Fellows to discuss issues about teaching and learning such as:
syllabi design
alignment  of teaching goals, assignments, and assessment
philosophy of teaching
vocation and institutional contexts
collaborative support in the first years of teaching
The Wabash Center is located on the Wabash College campus, about an hour west of Indianapolis. Since the mid-1990s, the Wabash Center has received full funding from Lilly Endowment Inc. for a variety of programs to support teachers of religion and theology in North American higher educational contexts.
---
Schedule (March 6 – 8):
Friday evening arrival, reception, dinner, and opening session
Saturday sessions (with informal time for networking, conversation, and rest)
Sunday concluding session and lunch  

Our Policy on Participation
More Information on Travel and Accommodations
---
Leadership Team:
Carolyn Medine, University of Georgia
Eric Barreto, Luther Seminary
Matthew Williams, Forum for Theological Exploration
Tom Pearson, Wabash Center

---
Stipend
Participants will receive a stipend of $500 for full participation in the 3-day workshop, plus local expenses and travel.
Read More about Stipend Payments 
---
More Information
Matthew Wesley Williams
Vice President of Strategic Initiatives, FTE
mwilliams@fteleaders.org
Tom Pearson
Associate Director of the Wabash Center
pearsont@wabash.edu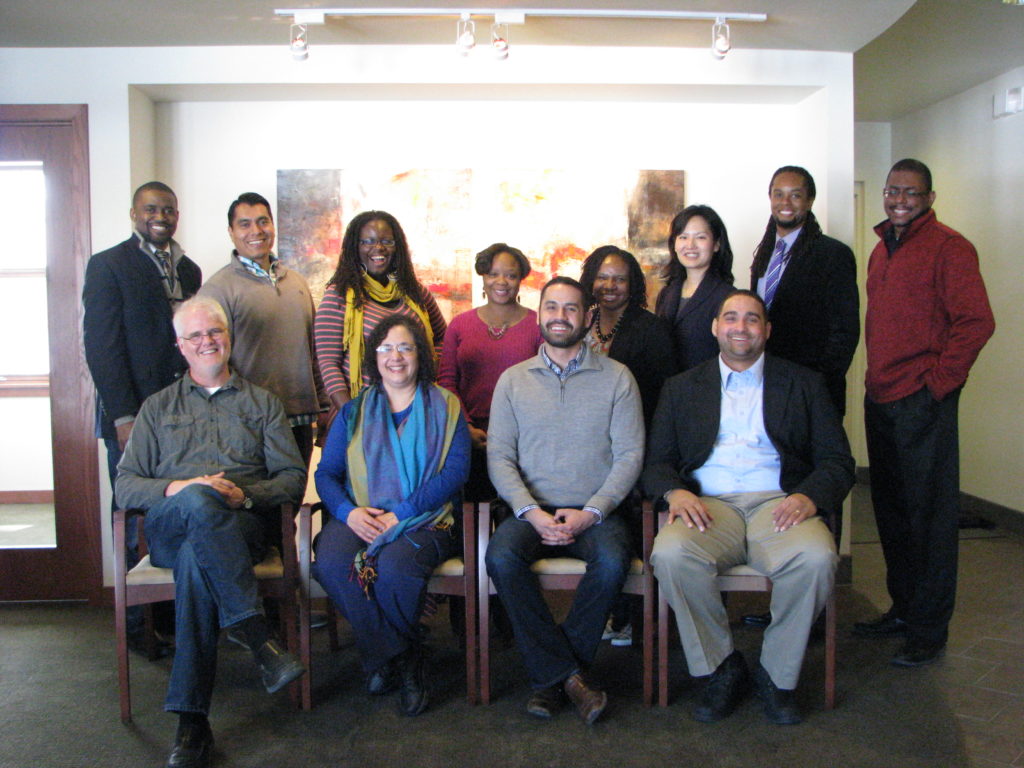 Front Row (left to right):  *Thomas Pearson (Wabash Center), *Carolyn Jones Medine (University of Georgia), *Eric Barreto (Luther Seminary), Vince Bantu (Catholic University of America). 
Second Row: Xavier Pickett (Princeton Theological Seminary), Jonathan Calvillo (University of California – Irvine), Elana Jefferson-Tatum (Emory University), Michele Watkins-Branch (Garrett-Evangelical Theological Seminary), Charrise Barron (Harvard University), SueJeanne Koh (Duke University), Christopher Carter (Claremont School of Theology), Duane Loynes (Marquette University). 
*leadership/staff