Select an item by clicking its checkbox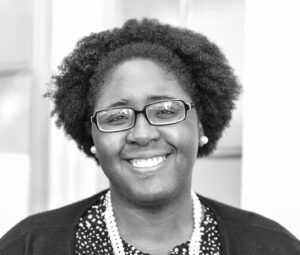 Pandemic Predispositions: Minority Trauma Responses in Higher Education
The Pandemic
Amidst shelter-in-place orders and the hasty swap of physical classrooms for virtual learning spaces, it is clear that Covid-19 is being taken seriously by institutions of higher learning; daily, they are learning to re-shape themselves.
Summer courses are going virtual as the duration of national isolation measures are still unknown. It is becoming more likely that a society in flux will delay the return of a "normalized" education system as distancing may continue well past the summer months.[1]
Educators learn a number of lessons when thrown into pedagogical precarity and novel teaching circumstances. The first is not to master Zoom's many features, nor protest the abrupt pedagogical transition,[2] but to closely examine what this moment reveals about their students.[3] This has been the case for me.
The first week of teaching-online, the disposition of my class felt strong. Too strong. I questioned the fortitude emanating from many of them—the majority Black. I knew they were experiencing the same pandemic as the rest of the institution.
Their tenacity was both admirable and alarming. Many of my students were ready to dive into the new format and keep going. This was their habit; they willed themselves to keep moving because they have always had to, because they have never had the choice of being considered "enough" to have a different response to crisis. No matter the circumstance, even a global pandemic, many had come from a culture of persistence and knew how to respond dauntlessly to tragedy. It was stitched into the fabric of how they knew how to be.
The Predisposition
This display of scholastic perseverance is racial, historical, unjust, and the aftershock of generational trauma. Many of my students have normalized being in a perpetual state of crisis. But the danger in this is that they rehearse how to feel and be; they do not quite let in what they actually feel, how they actually want to be in this moment. This barrier to them feeling the fullness of their personhood and humanity needs to be toppled.
The truth must be named: teaching minoritized students during a pandemic is drastically different than teaching privileged ones. In my class's case, all of my Black students had a "making a way out of no way" mentality. They assumed a pandemic could be added to the list of traumas they have experienced, witnessed, or accepted as their legacy. The idea of suffering towards one's success has been concretized in their imagination as descriptive of what their lives should entail.
Black students are used to trauma in every area of their lives, including education. Although this pandemic is significantly disrupting their lives, their mentality is to make it work, find another way, hustle, suck it up, and take it on the chin, rather than lament, rest, and most importantly, ask for the leniencies, grace, and benefits other peers are requesting. Though in class they argue passionately for equity, when it comes to tangible opportunities, many Black students do not feel it worth asking for what others are receiving; history has told them their asking is futile.
This pandemic is uncovering how truly disturbing the disparities are. Historically privileged students unaccustomed to this level of stress exist on a completely different ontological plane than their minoritized peers. For them, extreme stress is the norm. For privileged students, extreme stress is a disruptor. Minoritized students adopt the "make a way out of no way" posture because hardship is not new, is not jarring. This should alarm instructors. For too many minoritized students, pandemic trauma feels no different in their bodies than the other traumas they have experienced on a normal basis.
Responses from privileged peers can then be infuriating for weary-but-way-making-minoritized students. They have never had the option for an entire educational system to respond mercifully or so drastically to their fiscal, familial, or personal traumatic experiences. Mercy in the time of a pandemic, to some minoritized students, can look and feel like privilege. 
A Counter-Response
Educators need to encourage their students who have experienced historical neglect to allow themselves to feel the weight of this moment, to not tirelessly fight through it. We must grant them permission to reimagine strength and productivity. We must grant the humane treatment they have become resentful seeing granted to others and not themselves. We must help them understand that "success" is in the fullness of feeling the moment and letting our bodies, minds, and souls react how they want. We must, in our own respective platforms, change the metrics of achievement to focus less on succeeding, and more on simply arriving.[4] Our job is to impact how our students receive information; what greater place to begin than within.
[1] Ed Yong, "Our Pandemic Summer," The Atlantic. https://www.theatlantic.com/health/archive/2020/04/pandemic-summer-coronavirus-reopening-back-normal/609940/ (Accessed April 17, 2020
[2] Rebecca Barrett-Fox, "Please do a bad job of putting your courses online," Rebecca Barrett-Fox (blog), Accessed April 17, 2020, https://anygoodthing.com/2020/03/12/please-do-a-bad-job-of-putting-your-courses-online/.
[3] Nicholas Casey, "College Made Them Feel Equal. The Virus Exposed How Unequal Their Lives Are," The New York Times. https://www.nytimes.com/2020/04/04/us/politics/coronavirus-zoom-college-classes.html (Accessed April 17, 2020).
[4] Paul Ollinger, "Your Only Goal is to Arrive," Forge by Medium. https://forge.medium.com/to-survive-the-quarantine-change-your-metrics-e345d79be14b. Accessed April 17, 2020.